Smart cameras are an essential part of your home security plan. Their number one benefit is to deter theft, break-ins, and vandalism. They give you peace of mind knowing you're protected, away or at home.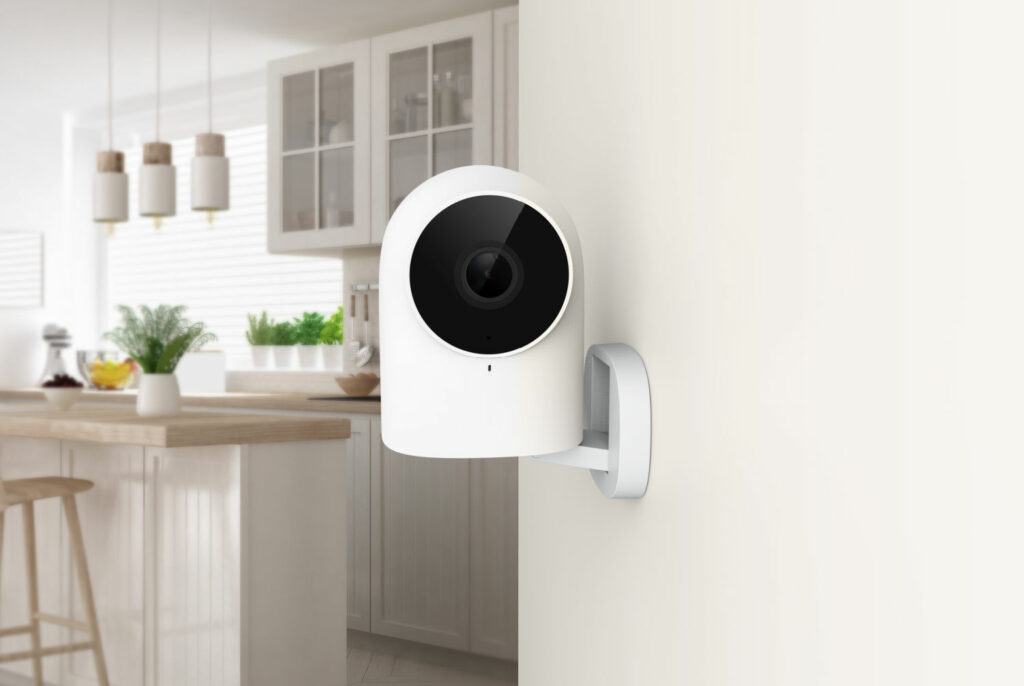 However, not all smart cameras are the same, so it's best to research before purchasing one for your home. This detailed guide will explain what is the best smart camera for home security.
Table of Contents
What Is the Best Smart Camera for My Home?
Choosing the best smart camera for your home can be challenging. Here are the best picks from the Aqara range. These cameras offer a range of features to enhance your smart home and make it more secure.
Aqara Smart Video Doorbell G4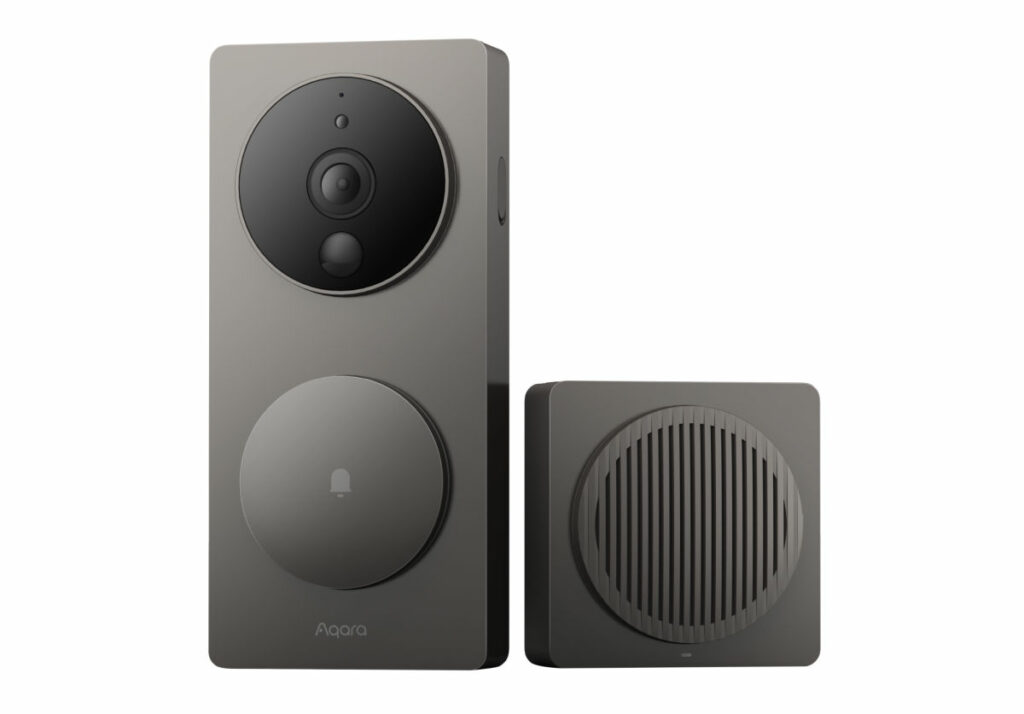 The Aqara G4 video doorbell uses local AI face recognition technology to keep you and your family safe. It is the first line of defense for your home and includes these features:
Works with Apple HomeKit Secure Video
24/7 recording and SD card storage
Cloud video storage is available
Hardwire or battery power
Alexa, Google Assistant, and IFTTT supported
A loud indoor chime speaker is included
Fully customizable
Aqara Camera Hub G2H Pro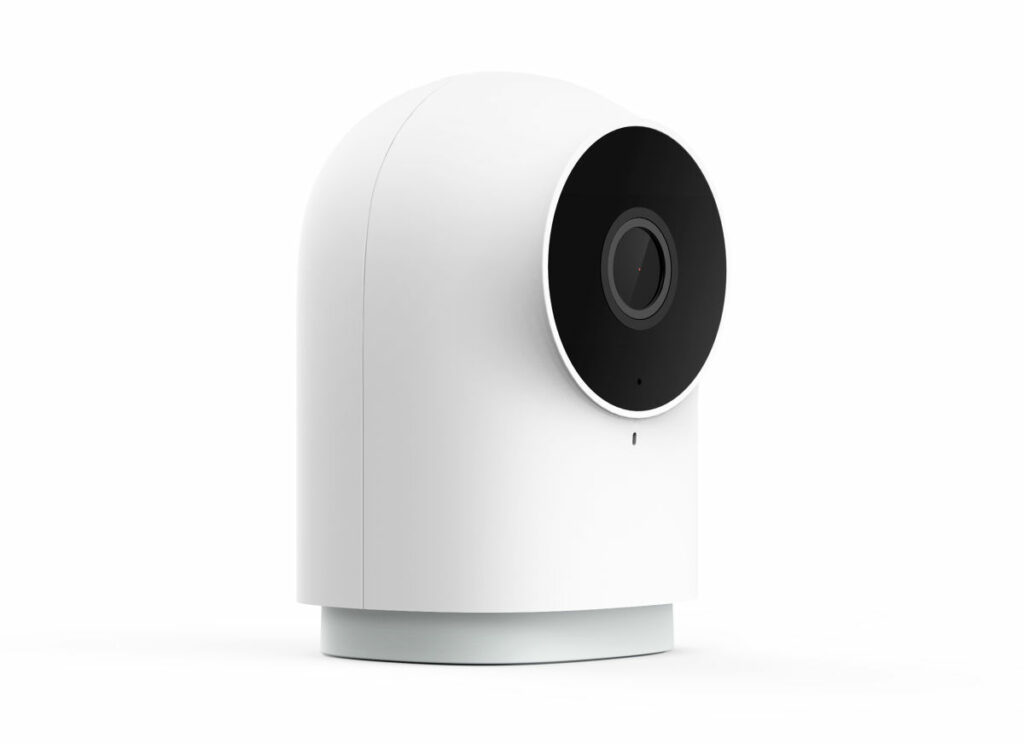 For the latest in home automation, the Aqara G2H Pro camera takes advantage of upgraded design and innovations. Besides having a high-res camera, WiFi connectivity, and an attractive look, the G2H Pro provides:
Full compatibility with ZigBee 3.0
512 GB storage capability
2-way audio
Infrared night mode
Automated motion detection
Abnormal sound detection
Customized privacy zones
Sensitivity settings
Compatible with Alexa, Apple Home, and Google Home
Aqara Camera Hub G3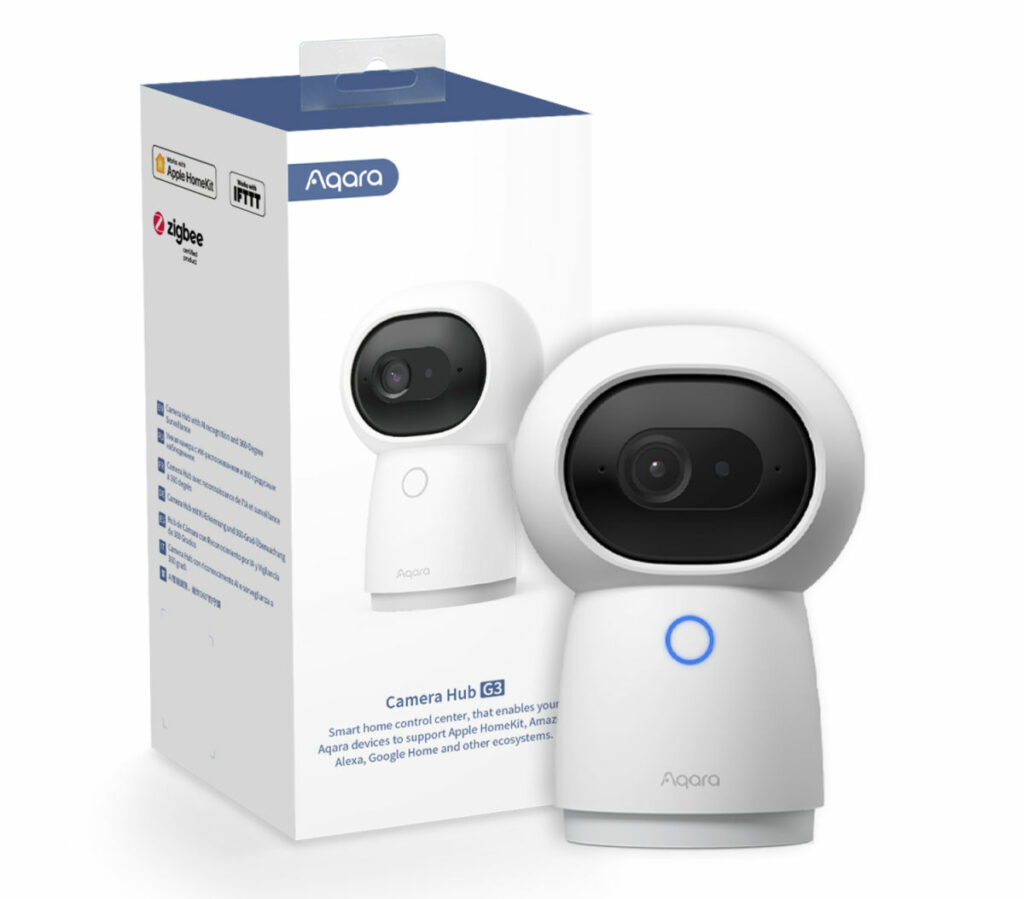 It isn't easy to one-up G2H pro, but the engineers at Aqara did it. Now, with G3, it's everything you want in a full-featured camera hub and more. Here's a rundown of its features:
Ultra-high resolution
Built-in Zigbee 3.0 Hub
Built-in IR controller
360° viewing angle
AI facial recognition
Hardware privacy protection
In addition, the Camera Hub G3 connects you to all your Aqara controllers, sensors, and IR-enabled devices. This means automatic control of your TV, lights, and other appliances. There's no need to purchase a separate smart home system.
What Makes a Security Camera Smart?
Smart security cameras utilize AI technology to monitor the security of your home from remote locations. When motion or strange noises are detected, the video recording feature automatically turns on and sends an alert to your smartphone.
The best smart security cameras have facial recognition to distinguish between unwanted trespassers and those you trust. This feature reduces false alarms and allows family members and invited guests to come onto your property without triggering the alert notification.
Another thing that sets smart security cameras apart from traditional security cameras is integration with smart home platforms, such as Apple Home, Google Home, and Amazon's Alexa. They can also analyze video footage and store the data in a separate SD card or in the cloud.
What to Look for in a Smart Security Camera
Smart security cameras make your life easier and more secure by automating the security of your home. They should come with several standard functions, including:
Remote monitoring
Remote video playback
Two-way communication
Low-light illumination
Automated motion detection
Noise detection
Simple installation and setup
Compatible with smart home platforms
The Importance of Indoor Security Cameras
The obvious benefit of having security cameras inside your home is to prevent crime, theft, and vandalism. Burglars are more likely to seek another family to victimize if they know you have this level of deterrence.
But there are other reasons to have security cameras in your home. For example, there are always risks when leaving your children home alone or with a babysitter. You can reduce the risk by visually checking in on them occasionally, and security cameras allow you to do that.
Another reason to have smart security cameras in your home is to use them instead of an expensive alarm system. Instead of calling the police every time your cat nudges a sensor, you can check on things with the touch of your smartphone. No more false alarms!
Advantages of a Smart Security Camera That's Also a Smart Home Hub
You don't have to purchase another system when your smart security camera acts as a smart home hub. Everything you need is included in one product.
Your security camera hub will control your TVs, lights, and various infrared-controlled appliances throughout your home. It also connects to your various smart security sensors to create a comprehensive smart home security system. You can also connect other sensors such as:
Aqara Motion Sensor P1
The Aqara Motion Sensor P1 detects motion within a room by sensing the disruption of ambient light. Once it detects movement within its 170-degree field of view, it sends a notification immediately to the Aqara Home app. Other features include:
Custom detection timeout from one to 200 seconds
Five-year battery life under most conditions
Compatible with most smart ecosystems
Three sensitivity modes (high, medium, and low)
Built-in precision light sensor
Aqara Door and Window Sensor P2
Discover immediately if your doors or windows are open with the Aqara Door and Window Sensor P2. It features a low-energy design and is also easy to install. It also has:
Enhanced connectivity to the hub
Built-in high-precision detection
Open/closed status monitoring
Automation without the cloud
Voice alerts and notifications
Compatible with the Matter ecosystem
Aqara Presence Sensor FP2
The Aqara Presence Sensor FP2 offers unique capabilities not found with other home security sensors. It not only lets you know if someone has entered the room but will detect if someone falls. Although not intended as a medical device, it helps notify you if a family member has fallen. Here are some more details to consider:
Zone positioning capabilities
Detect up to five people
Millimeter-wave radar precision
Built-in light sensor
Offers maximum privacy
Compatible with multiple ecosystems
Where to Buy Aqara Smart Cameras for Home Security
Check out our Where to buy page to find out where you can buy Aqara devices online or instore in your location.