Maintaining a safety shield around the things we love and want to protect has become a minimum expectation in our lives. So, it's no surprise that home security systems utilizing video cameras, motion detectors, and a variety of other sensors are increasingly popular in residential homes as much as commercial premises these days.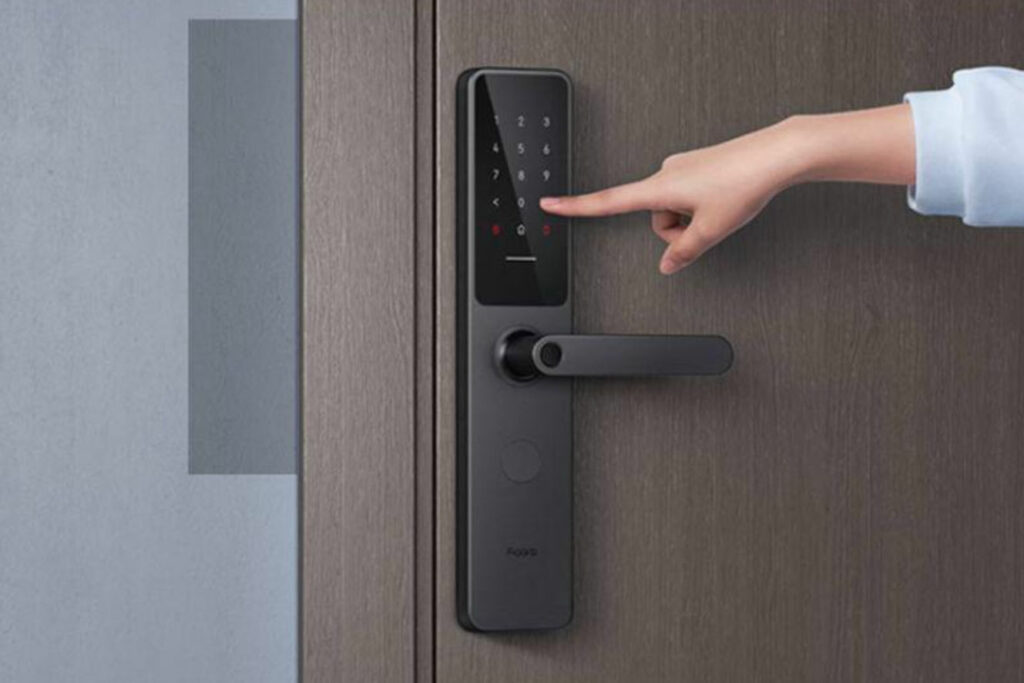 Table of Contents
While some home security systems remotely monitor every nook and cranny of a home, not everyone can or wants to pay for that kind of setup. Home security systems can be monitored through an outside company or set up DIY style with a variety of home monitoring components and everything in between. Let's look at the types of security systems available as well as how to set up your own system, customized to your own needs and self-monitored for your home's protection.
Three Types of Home Security System Options
Depending on the size of the home, budget, and what type of monitoring system is desired, three different types of security system options are available.
High-end systems are set up and monitored by a company that will have constant access to a live video feed of the property. Usually, these types of systems come with a high price tag and a subscription requirement.
Remote monitoring systems are a step-down from the high-end versions, providing triggers for alarms through a subscription service. When the motion or vibration sensor is triggered in a remote monitoring system, the system owner or the authorities will be contacted to determine the severity of the situation.
Off-the-shelf DIY security systems are customized and implemented by each user. A variety of components is linked together to create a security monitoring system that is typically at a much lower cost than remote or high-end systems. The owner configures the structure and connectivity of the off-the-shelf system, matching up unique needs with self-monitoring options without the intrusion of an outside company's access to the property.
What Elements Make Up a Security System?
While security systems can be as simple as a single sensor connected to an alarm, most security systems are made up of the same common components.
Camera(s) – These can be both wired and wireless, cameras can be placed indoors or out for security reasons. Typically, outdoor cameras may be used to view hard-to-see areas of a property like a back corner, to cover remote buildings like garages or barns or to simply view any entry point. Indoor security cameras can be trained in any area of the home like living areas or kitchens.
Door and window sensors – These sensors are made up of two parts, one for the frame of the window or door and the other for the moving component. The door or window is shut, the circuit is closed, but when the two parts are separated and the circuit is incomplete, the alert is given to the control panel of the unsecured door or window.
Motion detection – These so-called "invisible zones" pick up any movement in a specified area, triggering an alert or alarm upon detection of any movement. These may be used in areas where valuables are kept like offices or remote or unused areas of a property where no motion is expected.
Vibration detection –A vibration detection monitor will alert the control panel when a vibration has started or stopped.
Network capabilities – Hardwired or WiFi-enabled control panels allow users to access real-time information from sensors, detectors, alarm triggers as well as view live or stored video feed from cameras.
Alarm triggering – When the alarm from motion sensors, door or window sensors or camera documentation occurs, either a loud warning alarm or a silent alarm is triggered. Either through push notification, app notification or phone call may alert of alarm triggering depending on the capability of the system.
Best Components For a DIY Home Security System
Many homeowners want the peace of mind of a security system but don't want or need an outside company's intrusiveness into their home that a monitored system requires. With today's ability to pick and choose the security system components off the shelf, many people now DIY their home security systems.
An Aqara camera enabled smart hub, door and window sensor, motion sensor and vibration sensor devices are all available individually to link up into a customized, instant security system that doesn't require an expensive outside monitoring service. Aqara's components can also be connected to smart home automation ecosystems already in use like Amazon's Alexa, Apple Home and Google Home, further simplifying the automation process.
Aqara Indoor Security Camera Hub G2H Pro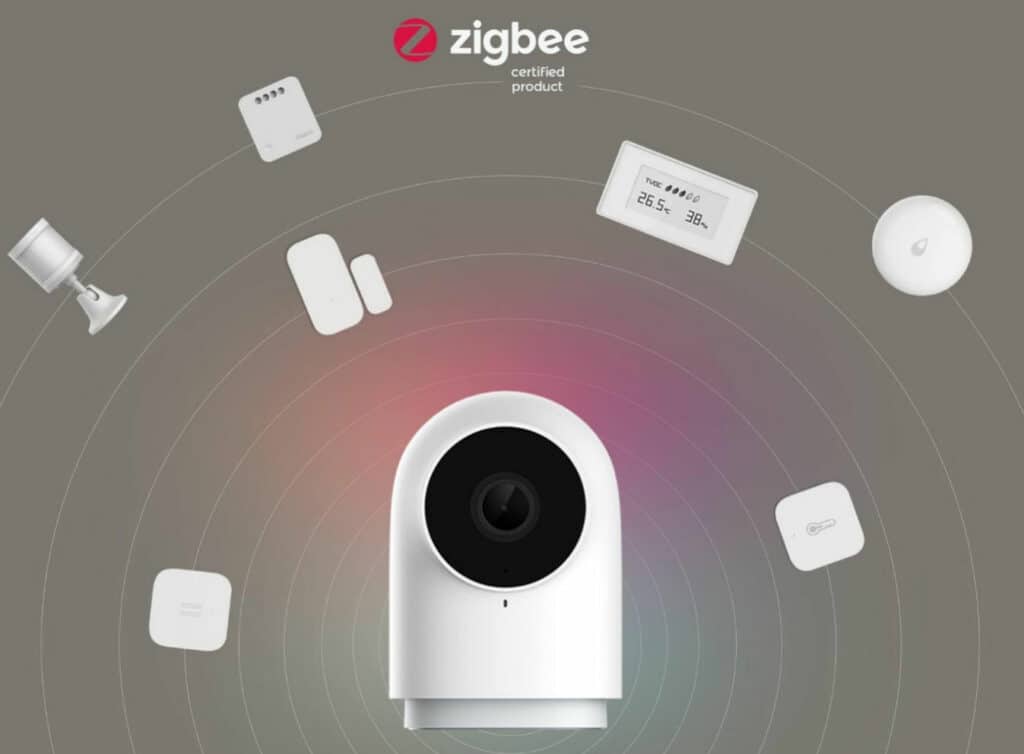 The G2H Pro smart hub from Aqara is the base for a DIY security home system with 1080p resolution. Crystal clear video with built-in data encryption for security can be configured on local or cloud storage eliminating the need for costly subscription services required by monitored security systems. Serving as the hub and control center, the camera base can connect up to 128 sensors and controllers to create an automated smart home. The hub also provides a 24-hour timeline for users to view any updates from the sensors or other connected devices report, delivering a full picture of the home by Aqara's indoor camera hub. In addition, the hub can send push notifications to indicate facial recognition of guests, connection to smart home enabled features or other Aqara sensors.
Aqara Door and Window Sensor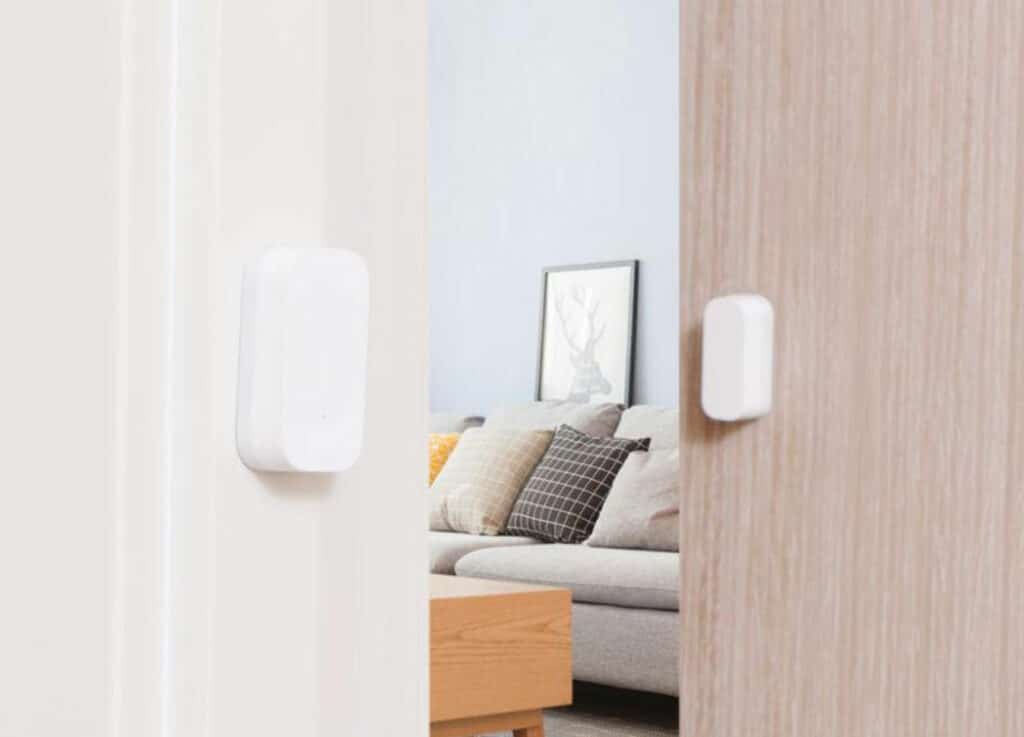 This two-piece door and window sensor automatically detects the state of any window or door. Connected to the Aqara's hub, Apple Home or Amazon Alexa, this highly compatible sensor can also connect with countless devices to provide real-time information for safety and security. As part of a smart home configuration, push notifications can be set up to alert owners of status changes. As part of a welcome home, sensors can be used to set off specific home automation actions like lights being turned on when a door is opened. Sensors can be instantly applied to doors and windows with a simple peel and stick adhesive and come with 2-year battery life.
Aqara Motion Sensor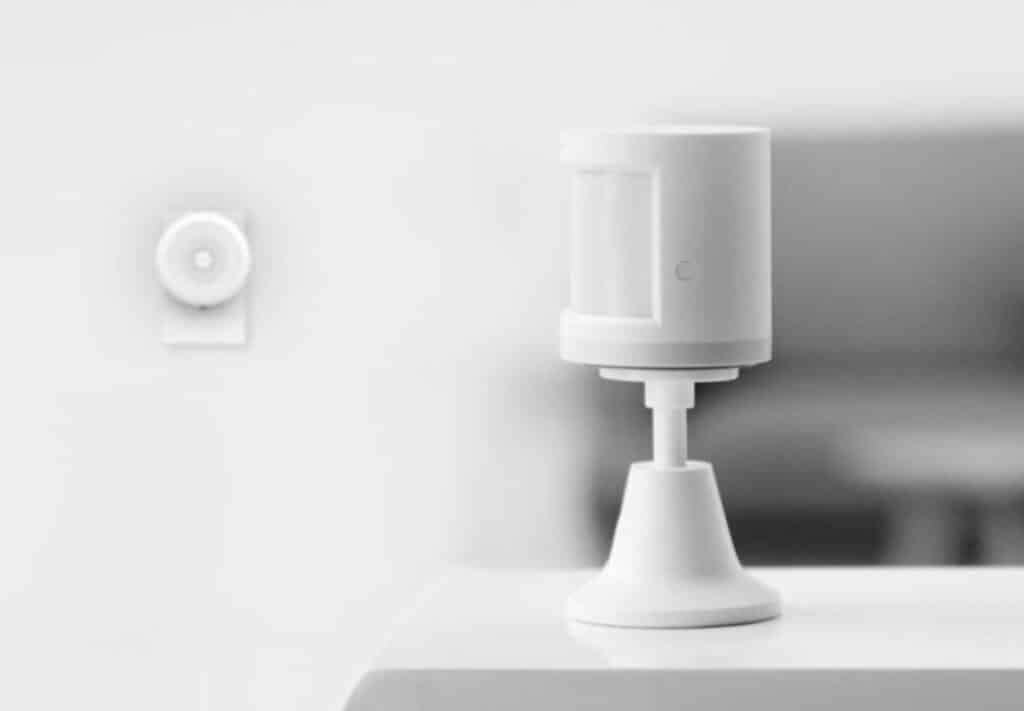 Infrared sensing technology powers this versatile motion sensor from Aqara. With easy installation using a stand and a sticker, it can be placed upright, hanging, or on a wall surface for maximum application of its 360-degree rotation and 170-degree sensing capabilities. Connected through wireless technology to the Aqara hub, Amazon Alexa or Apple Homekit, Aqara's sensor can assist in not only alerting users of unexpected movement with a push notification or alarm triggering, but it can also be part of a smart home automation strategy.
Aqara Vibration Sensor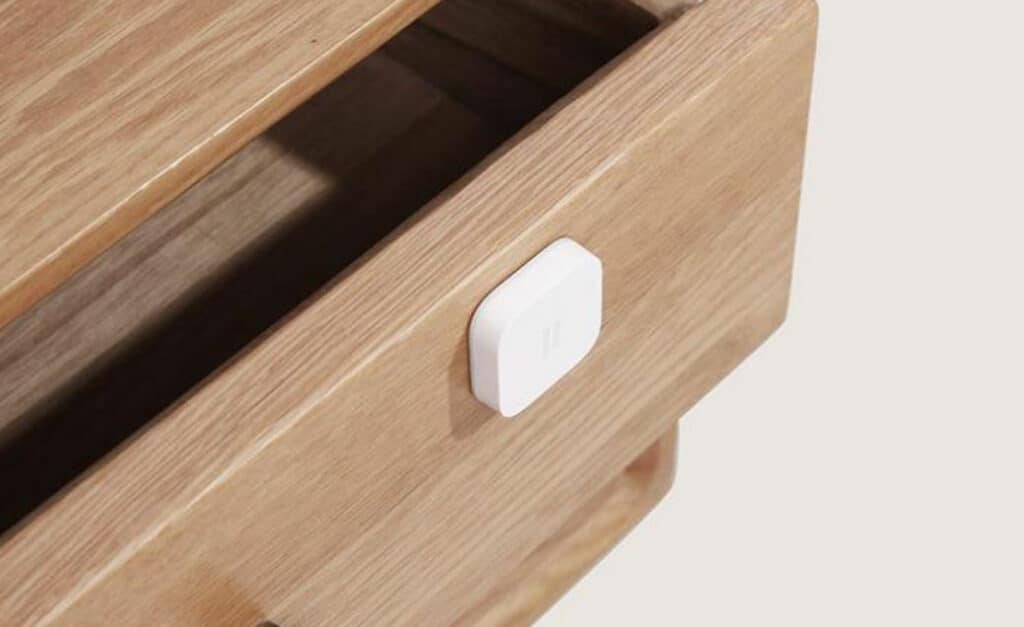 This handy little vibration sensor is small enough to fit unobtrusively where it's needed but strong enough to sense even subtle vibration and movement. This small sensor can be placed in any spot where a movement needs to be known. Vibration sensors are perfect to place on individual items of value like art pieces or in locations that house valuable or critical items like a vault or a cabinet holding an object dangerous for a child to access. The Aqara vibration sensor can also be applied in areas where seconds count like on a balcony door. Different from a window and door sensor, the vibration sensor's instant alarm trigger could potentially prevent a dangerous situation. When a vibration, tilt or drop is sensed, the Aqara hub sends a push notification through the app along with an alarm trigger. This sensor can work together with the hub and other HomeKit-enabled accessories to build a smart home ecosystem as well.