Smart technology gives you the opportunity to improve your home's security and convenience. With traditional door locks, you need to take out your keys and find the right one whenever you arrive home from work or shopping. It's relatively easy for criminals to get into traditional door locks, which makes your home less secure.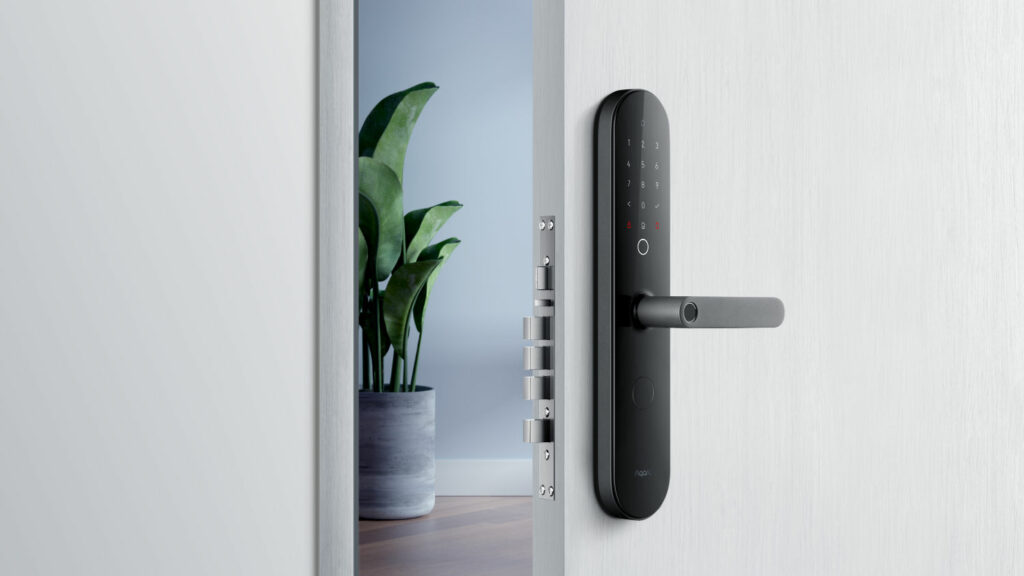 Smart locks eliminate these security issues entirely by allowing you to open your door with a simple click of a button. Only you and people close to you will have access to this technology. Apple's HomeKit ecosystem gives you full control over when and how your door is unlocked. There are, however, many reliable and feature-rich smart locks to select from. This in-depth guide takes a closer look at the best smart locks for HomeKit on the market.
Table of Contents
The Best Apple HomeKit Compatible Smart Locks
When you're searching for the best HomeKit smart lock, compare the features and benefits of different models and brands to determine which one is best for you and your family. All of Aqara's smart locks are fully compatible with the Apple HomeKit ecosystem. Below are the best smart locks you can use to increase your home's security.
Aqara Smart Lock U100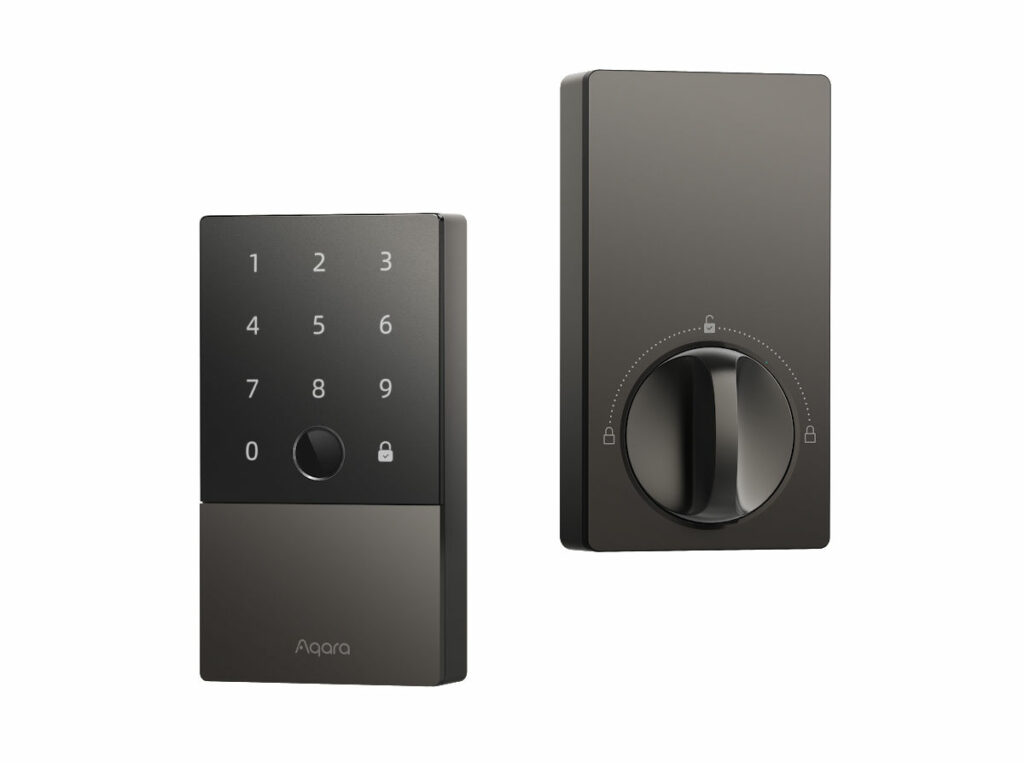 Aqara's Smart Lock U100 has complete integration with Apple HomeKit. Once the lock is paired with the HomeKit ecosystem, you can control it from any Apple device you own. It's also possible to manage access for any guests who visit your home.
The U100 device provides you with multiple ways to unlock your door, which include everything from entering a password to providing a fingerprint. Do not disturb and auto-lock modes are also available for added convenience. The device's battery lasts for up to eight months. The passwords you set are streamlined to accommodate your needs. You can set a permanent, one-time, or periodic password.
Aqara Smart Lock D100 Zigbee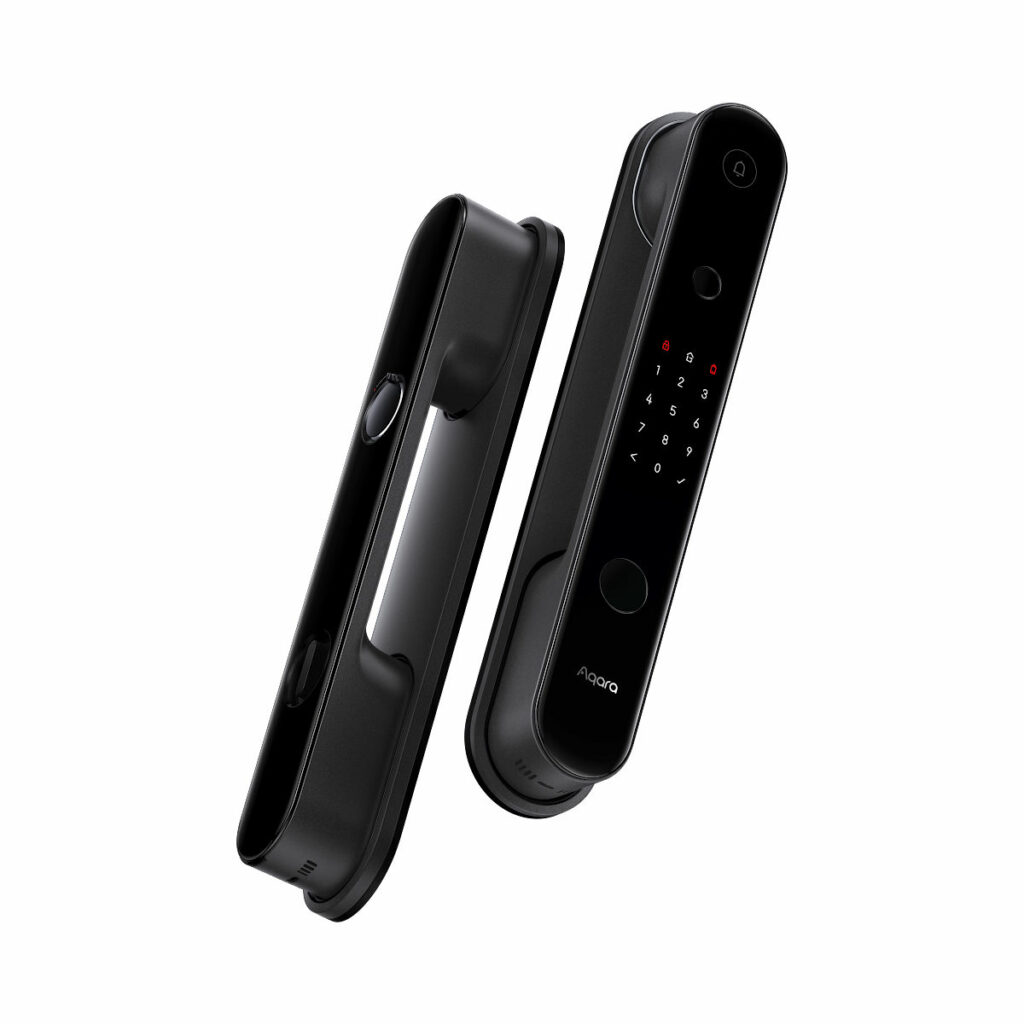 Aqara's Smart Lock D100 Zigbee gives you nine ways to unlock your door, which include HomeKit and Siri. When you purchase this lock, you'll receive two mechanical keys, finger protection covers, and NFC cards. The lithium-ion battery is outfitted with USB-C functionality and can last for up to 12 months.
You'll benefit from a child lock switch and a fully automatic mortise lock. Whenever your door closes, the D100 instantly locks. It will also tell you when the battery is about to run out. If the lock senses that someone is tampering with your system, any other HomeKit-compatible security devices will be triggered. Real-time lock and unlock notifications are sent to your phone.
Aqara Smart Lock A100 Zigbee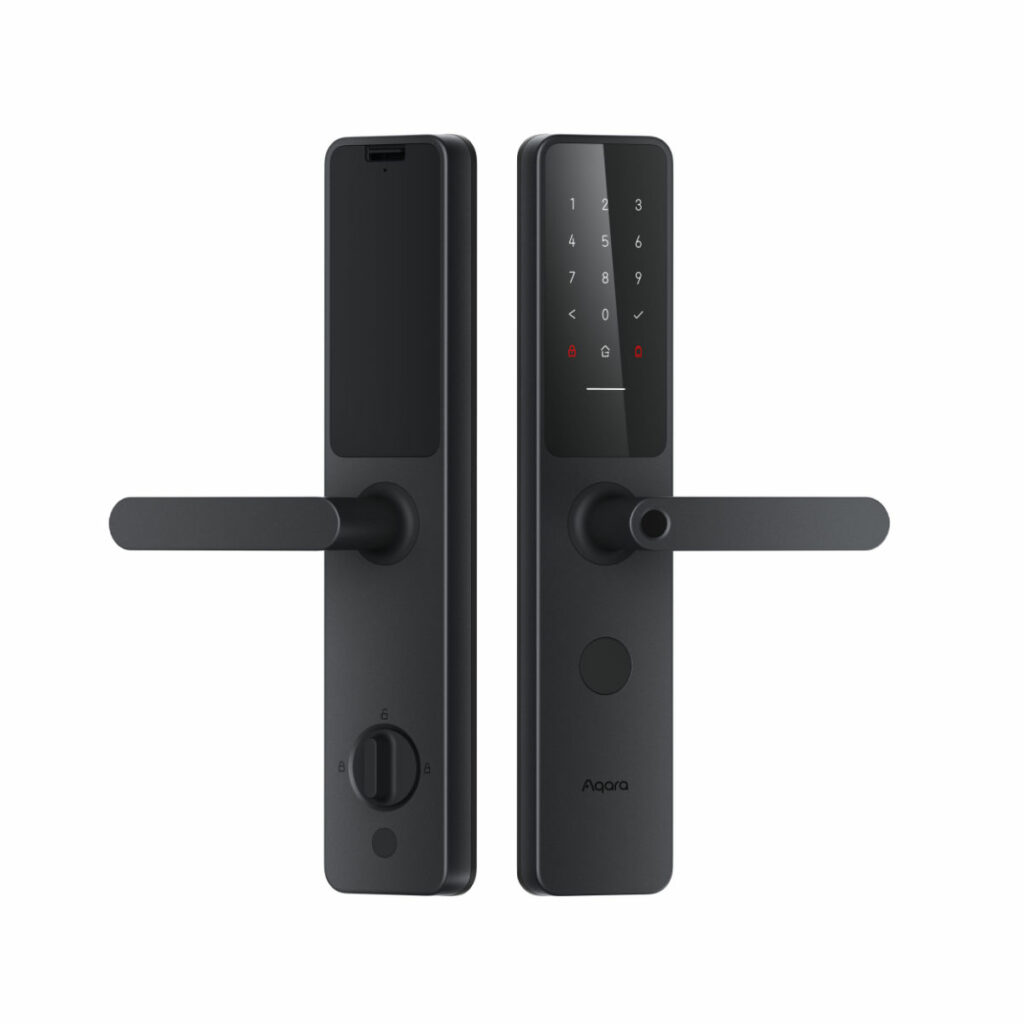 Aqara's Smart Lock A100 Zigbee is a powerful smart lock that has 18 months of battery life and provides you with nine ways to unlock your home. The device is built with advanced security features that include an anti-trailing design, a front panel tamper sensor, and electromagnetic protection.
With the inclusion of the Zigbee 3.0 Aqara hub, users can control every facet of this door remotely. You're able to change your password even when you're away from home. The availability of a USB-C port means that you can easily charge the device when the batteries run out. Along with tamper alerts, you'll receive alerts if someone tries to enter a code numerous times or your door is left open for an extended period.
Aqara Smart Lock N100 Zigbee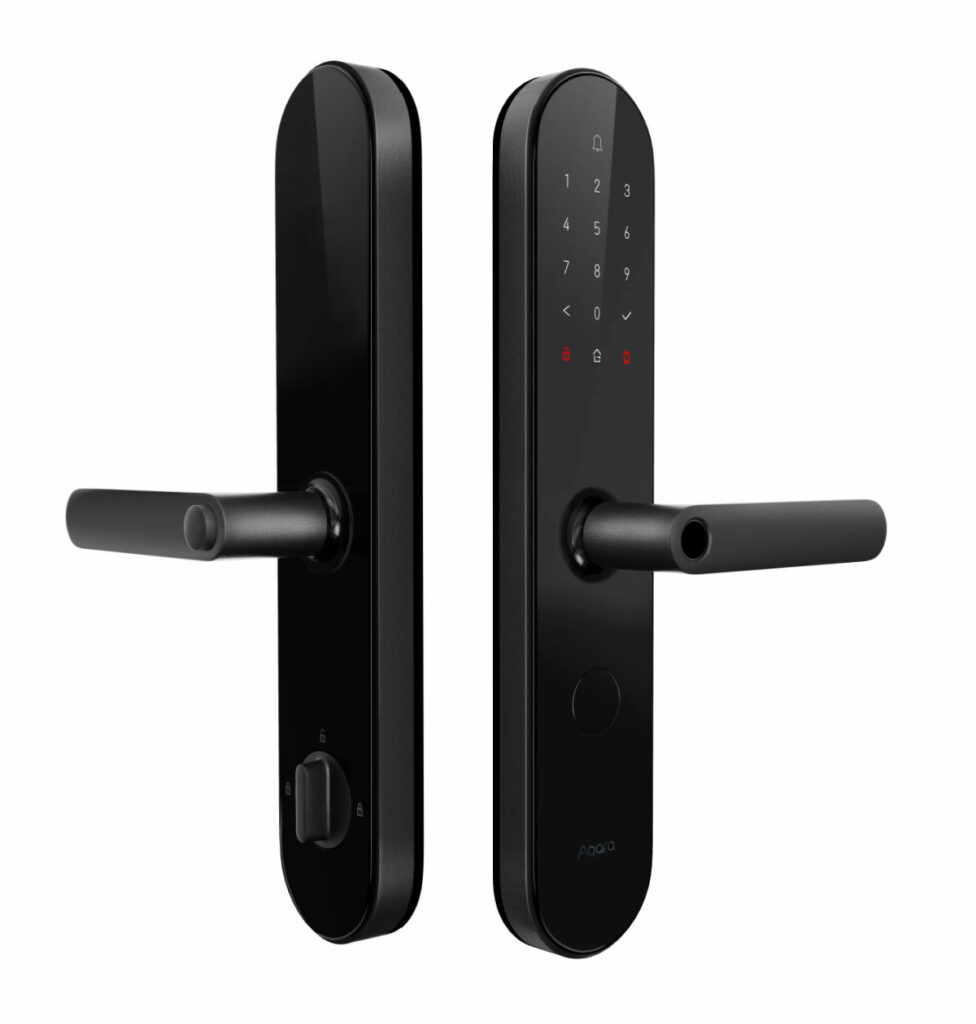 Aqara's Smart Lock N100 Zigbee is the base model of the Zigbee series. You can choose to upgrade an N100 to an A100 or D100 if you want additional functionality. The N100 comes with a built-in doorbell button as well as a loudspeaker that tells you when visitors have arrived. Even if you aren't nearby when someone's at your door, an alert will be sent to any iOS devices you've connected to Apple's HomeKit.
This lock gives you the ability to arm and disarm your security system in seconds. Once you step outside, you can lock the door by lifting the handle, after which the security system is armed while your lights and heater are turned off. The N100 comes with highly advanced security features, which include a damage sensor and three independent bolt sensors.
You can also control what happens when the door is unlocked based on who enters your home. When family member one unlocks the door, the air conditioner could be set to 67 degrees Fahrenheit. At the same time, a ceiling light could turn on. If family member two unlocks the door, music can start playing while pendant lights switch on.
How Do Smart Locks Work?
Smart locks keep your home secure by allowing for keyless entry, which is superior to a traditional locking mechanism. Your door can only be unlocked with Apple Home Key, the Zigbee protocol, fingerprint recognition, NFC, or custom passcodes, all of which are highly specialized and unique to you.
If you choose an Aqara smart lock, you'll benefit from biometric access with fingerprint recognition. You can expand this access to as many as 50 unique users. If someone attempts to tamper with your lock, you'll receive an alert immediately. A highly convenient feature of smart locks is the ability to control them remotely through the HomeKit ecosystem on your Apple device.
Why Would You Need Your Smart Lock to Work with Apple HomeKit?
If you already have an Apple iPhone or iPad, it's highly recommended that you connect your smart lock to the Apple HomeKit ecosystem to ensure that all your smart devices are controllable from one system.
Things You Can Do with Apple HomeKit Integration
There are many advantages of pairing your smart lock with Apple HomeKit, the primary of which is that you gain access to hands-free unlock with your iOS device. For instance, you can ask Siri to lock or unlock your door. Even if your Apple device is out of power, you can unlock the device by tapping your iPhone or Apple Watch on the lock itself.
What to Look for in a Smart Lock to Use with Apple HomeKit
The main features you should look for in a smart lock include:
Multiple user access
Voice control
Touch-to-open
Activity logs
Remote access
Auto-lock
Biometric access
Keyless entry
Tamper alerts
How Much Do Apple HomeKit Compatible Smart Locks Cost?
High-quality smart locks that are compatible with Apple HomeKit usually range from $175-$1,000 depending on the model and the features you receive. Installation costs can vary depending on where you live and the professional installer you hire.
Where to Buy a Smart Lock for Your Apple HomeKit Powered Smart Home
Visit the Where to Buy page to view a comprehensive list of the companies Aqara has partnered with. In the U.S., you can find Aqara products at Amazon, Newegg, The Home Depot, Adorama, and HA Shop.