Smart Curtain Controllers
Browse our range of smart curtain controllers. Automate the curtains in your home for security, privacy and energy efficiency.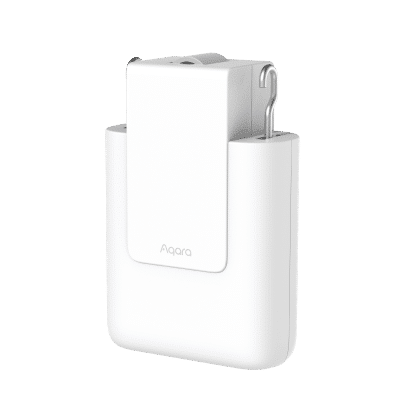 Curtain Driver E1 (Track Version)
Curtain Driver E1 (Track Version)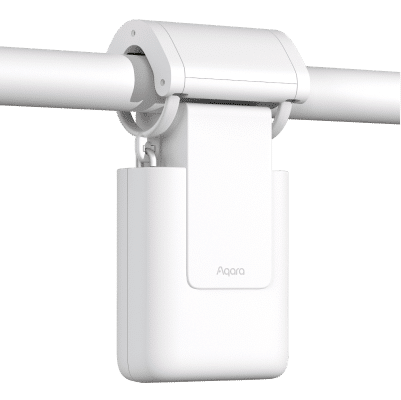 Curtain Driver E1 (Rod Version)
Curtain Driver E1 (Rod Version)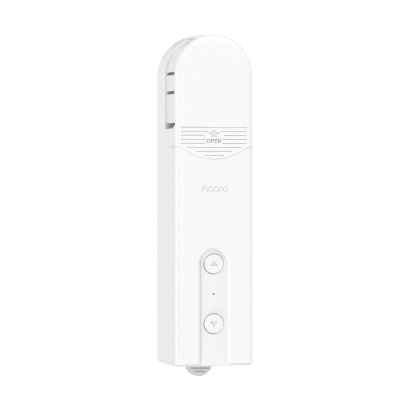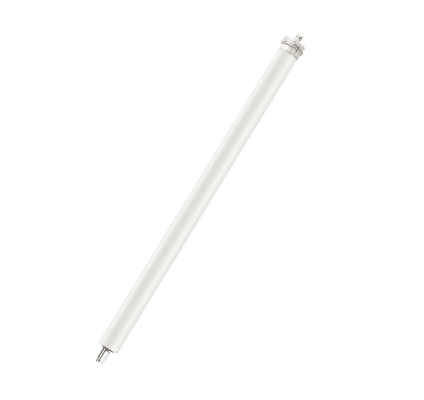 Smart Roller Shade Controller
Smart Roller Shade Controller
Smart Curtain Controllers for Smarter Living
We're all familiar with using curtains to help keep the sun's glare out and give us the necessary privacy to be comfortable in our own homes. Smart curtains have taken the simple concept of a curtain to a whole other level. Smart curtain controllers automate your privacy and comfort, but they can also help reduce energy bills throughout the year. In fact, there are many great benefits that smart curtains can offer.
Convenience – When you think of smart curtains, their most obvious benefit is that you can open and close them by simply hitting a button. This is particularly helpful for homes where there are many curtains that need to be raised or lowered at a time. Additionally, a smart curtain controller can help make life more comfortable for those with mobility issues who would otherwise struggle to open or close their existing curtains.
Energy Efficient – The natural light from the sun can be great for heating your home in the wintertime. However, in the summer, that same sunlight can wreak havoc on the temperature inside your home. Having the ability to effortlessly control when your curtains are open or closed can allow you the freedom to capitalize on natural sunlight when necessary and block it out when needed. Just imagine taking advantage of lower energy bills for both the winter and summer seasons.
Automation – A popular feature of an Aqara smart curtain controller is the ability to optimize your curtain usage based on a set schedule. For example, you can set your curtains to open at sunrise during the winter months to let the direct sunlight in as early as possible. You can even enjoy the benefit of waking up to natural sunlight. Even better, you can program your curtains to come down at dark to provide you with much-needed privacy during the night-time hours.
Aqara System Integration – The Aqara smart curtain controller can be easily integrated into your existing smart home system. This means that you can program your other household systems, like your lights, to change their settings when your curtains move. For example, you can program your smart lights to increase in brightness whenever your curtains go down.
FAQs Regarding Smart Curtain Controllers
What Systems is the Aqara Smart Curtain Controller Compatible With?
The Aqara smart curtain controller is compatible with many popular smart home systems for your convenience. These include Amazon Alexa, Apple Home, and Google Home. Now, instead of pushing a button, you can use your voice to easily control your curtains.
How is the Aqara Smart Curtain Driver Installed?
This smart curtain controller is fairly simple to install. You'll need to attach the device to your curtain rails and then pair it with your Aqara hub. Check out the comprehensive installation video for more details.
What Types of Curtains Does This Controller Work On?
The Aqara smart curtain controller can work with a variety of curtain types. These include track curtains, roller blinds, and curtain rods. Currently, this controller can bear a maximum weight of 12 kg.
How Are They Powered?
These smart curtain controllers are powered by batteries. The actual battery life is between 9 and 10 months, depending on the specific installation type that you're using. Each curtain controller will emit a low battery warning so that you can be informed of when it's time to change out the controller's battery.
Will They Respond to Temperature Changes?
While you can definitely program your smart curtain controller to open or close your curtains based on a set schedule, you can also take advantage of Aqara's temperature sensor. Whenever the temperature inside your home rises too much, you can pre-program your controller to automatically close your curtains. If it gets too cold, you can program it to open your curtains.
Are These Controllers Quiet?
The Aqara curtain controller uses an electric motor to open and close your curtains and blinds. This makes them operate relatively quietly, which is a great benefit. Additionally, it's important to note that you can still manually control your curtains if you so choose after the controller has been installed correctly.