Browse our range of smart locks. Add smart locks to your home, office, or AirBnB for security and convenience.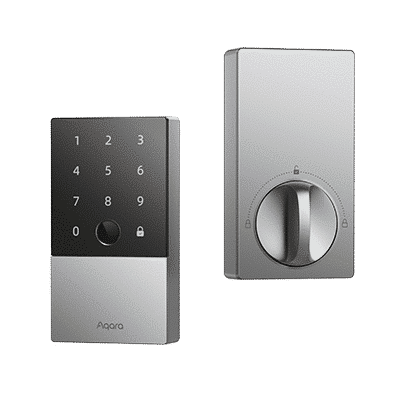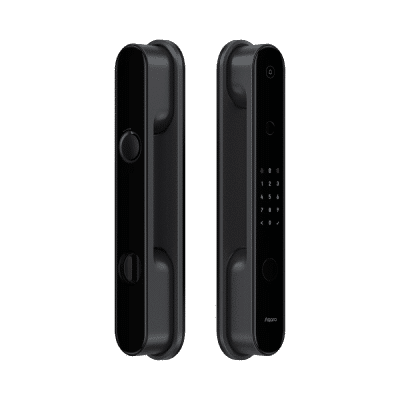 Smart Door Lock D100 Zigbee
Smart Door Lock D100 Zigbee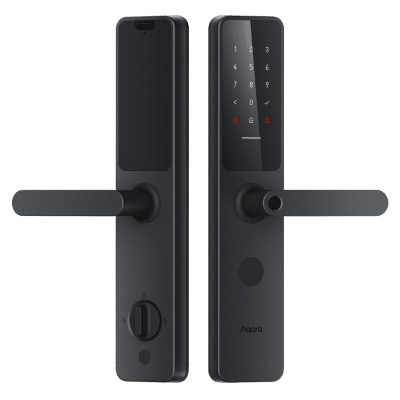 Smart Door Lock A100 Zigbee
Smart Door Lock A100 Zigbee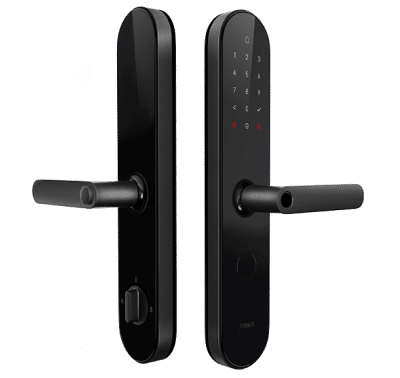 Smart Door Lock N100 Zigbee
Smart Door Lock N100 Zigbee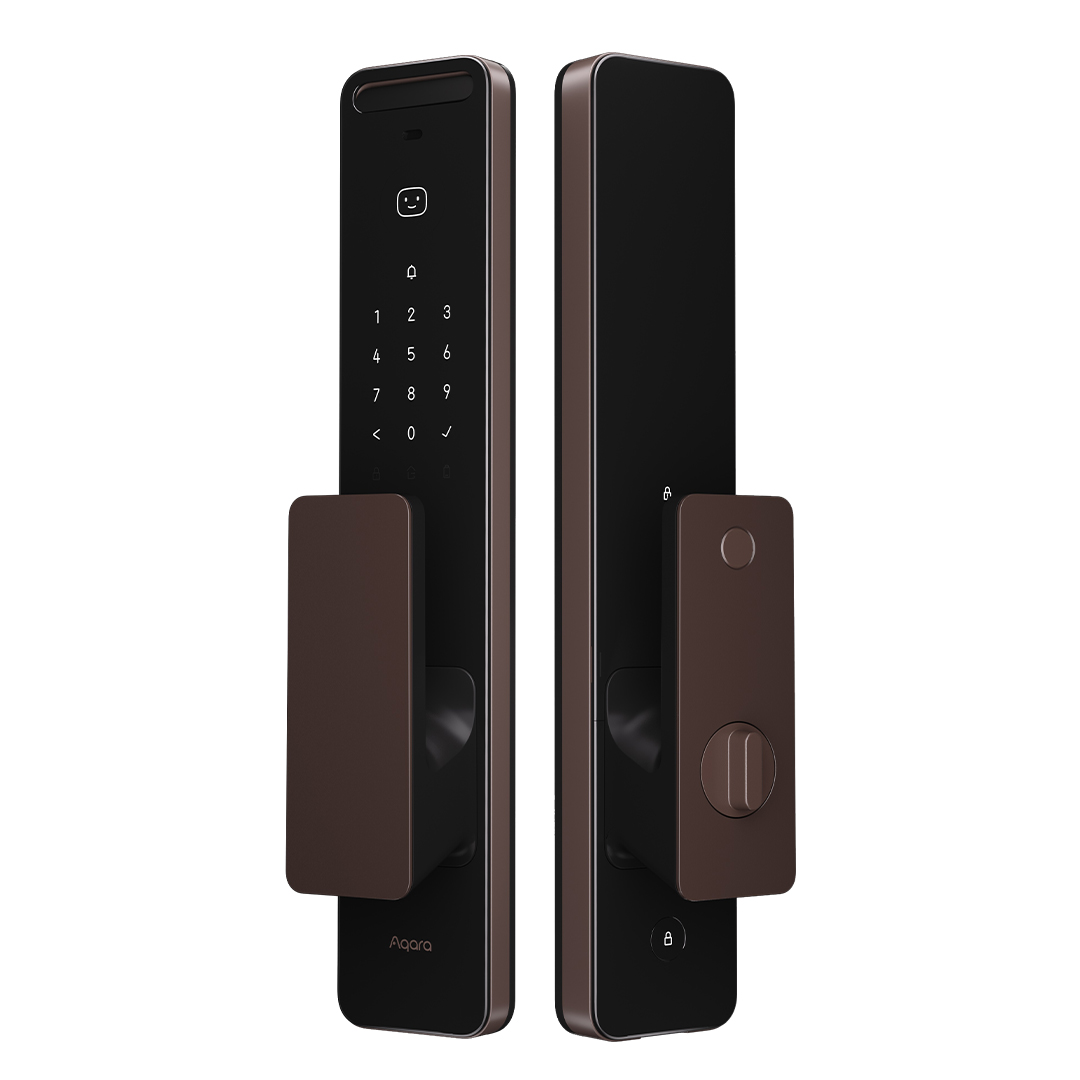 Smart Door Locks for Security and Convenience
Smart door locks are becoming an increasingly popular means of safeguarding homes and offices everywhere. Discover how Aqara's advanced features provide convenience, versatility, and ease-of-use while taking your security to the next level.
Keyless Entry: Unlock your door by using NFC, custom passcodes, fingerprint recognition, Apple Home Key, or the Zigbee protocol as alternatives to traditional keyed access.
Biometric Access: Enable the Aqara fingerprint recognition service to provide instant, personalized access for up to 50 unique users.
Tamper Alerts: Receive real-time alerts on your mobile device in the event of tampering or attempted forced entry.
Auto-Lock: Set your smart lock to automatically lock after a preset time to ensure that your home is secure.
Remote Access: Use our proprietary mobile app to provide wireless, secure remote access from anywhere in the world.
Multiple User Access: Assign permanent, temporary, or scheduled access to multiple users in your office or household.
Activity Logs: Track, timestamp, and record the identity of every user who enters and exits your building.
Integration with Smart Home Systems: Integrate your smart lock with your automated security and lighting control systems and program it to activate when your security system is armed or turn on lights when you unlock the device.
Voice Control: Pair your smart lock with virtual assistants like Alexa, Google Assistant, or Siri to enable voice-activated control.
Touch-to-Open: Use proximity-sensing NFC technology to automatically open your smart lock for one-touch access.
Versatile: Learn what makes the Aqara range of smart locks the best choice in most situations.
Are smart locks safe and secure?
Aqara smart locks use multimodal access, 128-bit encryption, fortified materials, and advanced technical design to provide high levels of security. The D100 model is a best-in-class lock with a secure lock cylinder. Its tamper-proof construction, built-in alerts, and local storage system will keep you safe in every situation.
What happens if the power or Wi-Fi goes out?
The Aqara battery-powered local storage system, battery backup, and emergency charging port will maintain device integrity at all times. If the device loses Wi-Fi access and goes offline, local access control will remain active while remote access is disabled. In the unlikely case of total power failure, the device will remain locked until power is restored.
Is it difficult to install a smart lock?
Aqara provides detailed instructions that enable users and professionals alike to install their smart lock using simple, readily available hand tools.
Will a smart lock work with my smart home system?
Aqara smart locks integrate with many popular smart home systems, including Apple Home, Amazon Alexa, and Google Home. Check your lock's specifications to make sure it will work with your system. Learn more about the best homekit smart locks.
Can I control the smart lock remotely?
You can control and monitor your Aqara smart lock from anywhere by using our proprietary mobile app. Lock and unlock your door anytime, and receive alerts whenever a person enters or leaves your home.
How long do the batteries last in a smart lock?
Aqara smart locks offer a maximum battery life of 8-18 months, although cold temperatures and frequent use can shorten the operational lifespan. Low battery warnings and a backup battery system will ensure that your smart lock remains fully functional at all times.
Do Aqara smart locks require a subscription service?
Aqara smart locks are standalone devices that do not require a subscription.