Aqara products provide you with the flexibility of customizing you smart home solutions based on your needs.
With Aqara, you can discover endless creative ways to automate your home.
Bidding Goodnight:
The Final Act Unfolds as You Drift Off to Sleep
IF your "going to bed" action is triggered by the motion sensor,
THEN the curtains will close to help you sleep more comfortably.
Tailored Smart Home Control
Smart home control has become personalized: upon entering your home, only the necessary devices will be automatically controlled.
Additionally, you can configure specific actions to be triggered when detecting family members, dog walkers, or other individuals.
Personalized Illumination
that Follows Your Presence
The lighting can now seamlessly follow your movements within the room: only the lights in proximity to you will turn on,
while others will automatically turn off when you leave the area.
Fully Automated Lighting Control
IF motion in darkness is detected, THEN trigger the smart wall switch to automatically turn on the light.
IF no motion is detected for an extended period, THEN trigger the smart switch to automatically turn off the light.
Automating the 'Good Night' Scene
Based on Bed Motion
IF motion in the bed is detected (i.e., the user goes to bed),
THEN trigger the "Good night" scene (e.g., close the curtains and turn off the lights).
Cozy and Energy-Efficient Home
Upon Arrival or Temperature Drop
IF approaching home is detected or the outside temperature drops sharply,
THEN the Radiator Thermostats will start heating.
As a result, you will enter a cozy, warm home without any wasted energy.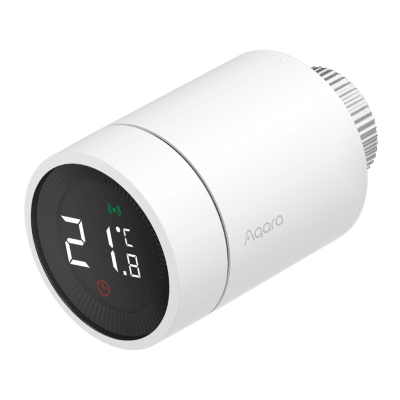 Radiator Thermostat E1
A smarter, more comfortable and energy-saving heating control experience for your home.
Automatic Room Temperature Adjustments
with Local Face Recognition
Thanks to Camera Hub G3's local face recognition,
the room temperature can be automatically adjusted based on individual preferences.
IF G3 recognizes a specific person's face,
THEN their room may start heating while other rooms remain unaffected
OR the Radiator Thermostat will increase or decrease the room's temperature according to the pre-set preference.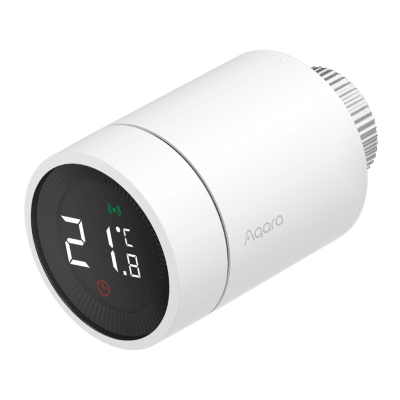 Radiator Thermostat E1
A smarter, more comfortable and energy-saving
heating control experience for your home.
Viewing, Unlocking, and Enhanced Security
The U100 is seamlessly integrated with the Video Doorbell G4.
When someone presses the doorbell, you will be able to view who is at your porch
and conveniently unlock the U100 if needed.