Aqara, a leading provider for smart home products, released its Hub M1S Gen 2, which is an enhanced version of the brand's iconic smart home control center Hub M1S. Enabled with new hardware and software updates, the Hub M1S Gen 2 inherits most features from its predecessor, and improves the network security by adopting the WPA3 standard. It also adds configurable ringtones, allowing users to create more customized home automations. The new hub is now available on the Aqara Amazon stores in the EU (France, Germany, Italy and Spain) and via authorized Aqara retailers worldwide*, and the availability will expand to North America (the US and Canada) in the following months.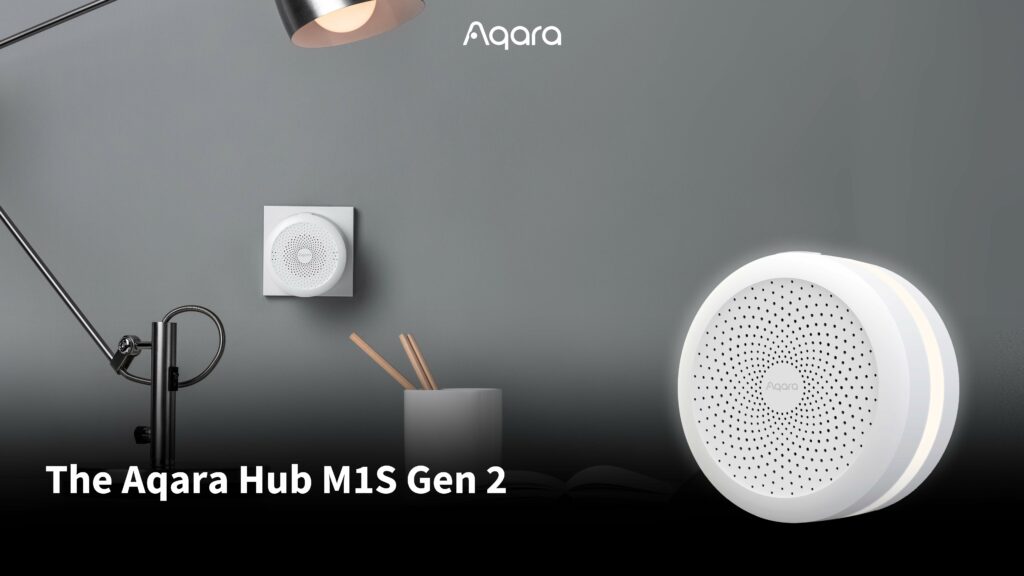 Similar to other Aqara hubs, the Hub M1S Gen 2 is a control center within the Aqara ecosystem, and connects other Aqara Zigbee devices to the Wi-Fi network. It manages and controls smart scenes as well as smart devices, such as switches, plugs, curtains, roller shades, and so on. The M1S Gen 2 adopts the Zigbee 3.0 protocol, supporting up to 128 Aqara devices**. Moreover, it allows the connected child devices to be compatible with major third-party ecosystems including HomeKit, Alexa, Google and IFTTT. The M1S Gen 2 is expected to receive the Matter OTA update after the Matter rollout, allowing the connected Aqara accessories to work with other Matter-compatible devices.
Key features of the Hub M1S Gen 2 include:
• A powerful built-in 2-watt speaker allowing the hub to be used for sirens, doorbells, and custom ringtones;
• A built-in RGB light ring with configurable brightness and color, allowing the hub to serve as a night light or an accent light;
• A fully functional illumination sensor that can be used for automations on the Aqara Home app;
• Enhanced Wi-Fi connectivity with the powerful 2×2 MIMO Wi-Fi antenna and the WPA3 standard support, enabling the faster, secure and reliable connection;
• The new hub supports all 4 modes of the HomeKit Security System, which automatically sync with the Alert System on the Aqara Home app.
For more details of the Hub M1S Gen 2, please visit our website.
* Product availability may vary among different retail channels, and could be updated all the time. It's recommended to check with the regional retailer(s) for real time availability.
** To connect up to 128 Aqara child devices, repeater devices such as Smart Plug or Wall Switch (with Neutral) are required.
About Aqara
Founded in 2016, Aqara is a leading smart home provider with offices in New York and Shenzhen. The Company provides comprehensive smart home products and solutions that are beautifully designed, long-lasting, and easy to use. Products range from a variety of smart sensors to switches, curtain controllers, and smart door locks. Over the last few years, Aqara has opened more than 600 Aqara stores to provide more personalized smart home solutions for individual households and businesses.
Aqara currently serves more than 4 million customers worldwide, with distribution partners in the United States, EU, Russia, Southeast Asia, Korea, and China. The Company also offers one of the most comprehensive suite of HomeKit compatible smart home solutions in the market, and its products can also be found in Apple Stores across Europe and Asia. As the Company continues to expand its global footprint, Aqara hopes to bring more accessible, smart home technology to households around the world.
For more information, please visit our website and follow our social platforms.
For Media Inquiry: