Aqara, a provider for smart home products, announces the availability of its comprehensive product portfolio on Newegg, starting from September 14, 2021. The addition of the new retail channel in the US will make Aqara products readily accessible for millions of Newegg customers.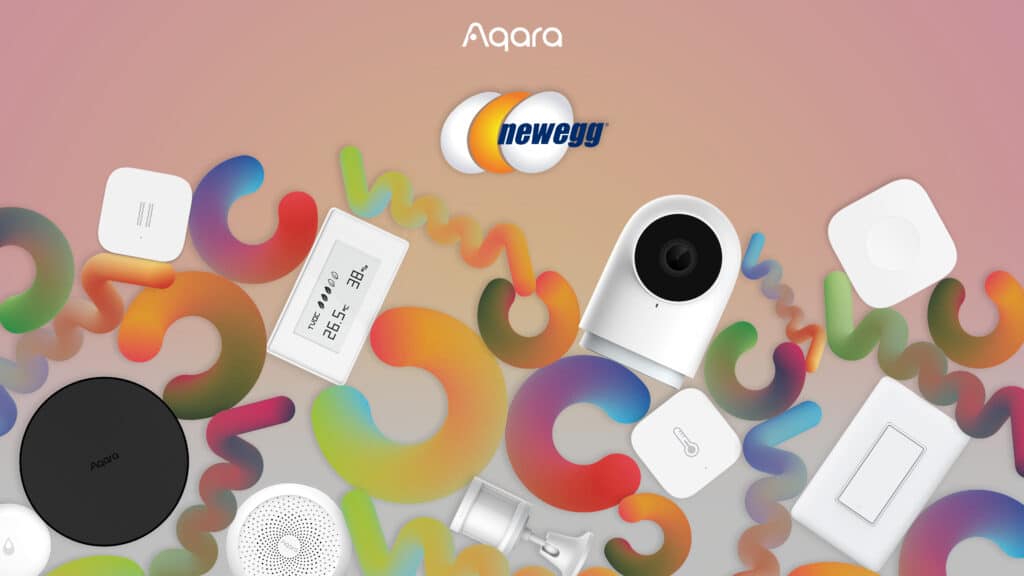 As a leading tech-focused e-retailer in North America, Newegg is the go-to marketplace for PC and DIY enthusiasts. As smart home technology is making its way into more homes, smart home products have become increasingly popular among these tech enthusiasts. The launch of Aqara products with Newegg will support its customers' increasing need of smart home gadgets that are high quality, easy-to-use and beautifully designed.
Aqara product lineup on Newegg include:
• Hub M2 ($59.99)
• Hub M1S ($49.99)
• Camera Hub G2H ($69.99)
• Door & Window Sensor ($17.99)
• Temperature & Humidity Sensor ($19.99)
• Motion Sensor ($20.49)
• Water Leak Sensor ($18.99)
• Vibration Sensor ($19.99)
• TVOC Air Quality Monitor ($44.99)
• Smart Wall Switches – 4 versions ($39.99 – $44.99)
• Smart Plug ($32.99)
• Wireless Mini Switch ($17.99)
• Cube ($18.99)
About Aqara
Founded in 2016, Aqara is a leading smart home provider with offices in New York and Shenzhen. The Company provides comprehensive smart home products and solutions that are beautifully designed, long-lasting, and easy to use. Products range from a variety of smart sensors to switches, curtain controllers, and smart door locks. Over the last few years, Aqara has opened more than 600 Aqara stores to provide more personalized smart home solutions for individual households and businesses.
Aqara currently serves more than 2 million customers worldwide, with distribution partners in the United States, EU, Russia, Southeast Asia, Korea, and China. The Company also offers one of the most comprehensive suite of HomeKit compatible smart home solutions in the market, and its products can also be found in Apple Stores across Europe and Asia. As the Company continues to expand its global footprint, Aqara hopes to bring more accessible, smart home technology to households around the world.
For more information, please visit our website and follow our social platforms.
For Media Inquiry: