(New York) September 26, 2023 – Aqara, a leading provider of smart home products, today announced the availability of its Dual Relay Module T2, a new addition to the Company's relay portfolio. Featuring a compact design that fits various wall boxes, this two-channel relay is a versatile, retrofit solution to control and automate a wide range of electrical devices such as lights, motorized window coverings, boilers, garage doors, electric heaters, and more. The dual relay module is now available on the Aqara Amazon brand stores in North America (US, Canada) and Europe (France, Germany, Italy, Poland, Spain, UK) as well as through selected Aqara retailers worldwide1.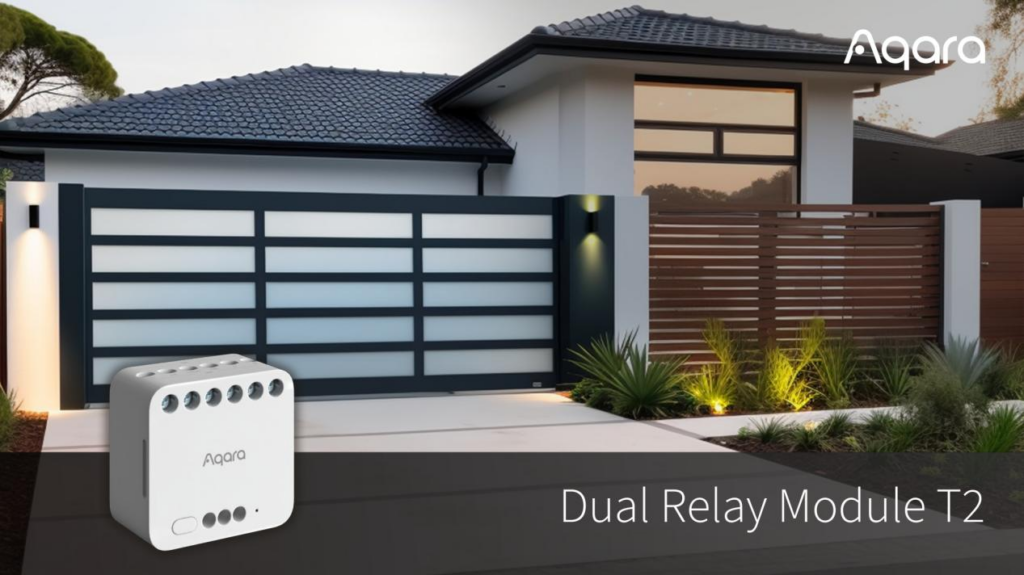 Powered by AC or DC2, this two-channel relay supports both wet and dry contact modes, and its versatility allows users to integrate the existing, non-smart electrical appliances into their smart home setups. Not only does it support wet contact scenarios like wall outlets and switches (for example switches for lights, fans, and roller shades), but thanks to the Interlock Mode, it safely controls bidirectional motors like tubular roller shade motors. The Relay T2 also has a Dry Contact Mode with both pulse and on/off switching, which can be used to control electric devices and appliances like garage doors, boilers and more.
Built upon Zigbee 3.0, the Relay Module T2 not only supports Matter-over-bridge, but also is compatible with major platforms such as Apple Home, Amazon Alexa, and Google Home3. It enables users to control their electrical appliances remotely or through schedules, voice assistants, customized scenes, and automations. Moreover, the Zigbee protocol reduces the idle energy consumption of the relay and enhances its responsiveness. The relay also serves a repeater of the Zigbee network, strengthening the network reliability.
The Relay T2 offers power metering to help users monitor and manage the energy consumption at home. It also allows users to trigger Aqara Home automations based on the power status, for example, the on and off statuses of the lights4. It opens new possibilities for home automation. Moreover, the relay is equipped with safety features like overheat protection, overload protection, and a configurable power limit, giving users peace of mind.
For more details on the Dual Relay Module T2, please visit our website.
1. Product availability may vary among different retail channels and could be updated on an ongoing basis. It's recommended to check with the regional retailer(s) for real-time availability.
2. The Dual Relay Module T2 supports 24V DC and above.
3. The Matter compatibility of the Duel Relay Module T2 requires a Matter-compatible Aqara hub (e.g., Aqara Hub M2, Hub M1S/M1S Gen 2, Hub E1 and Camera Hub G3) and may be in Beta by the time of its launch.
4. The Energy Monitoring feature and the power automation are only possible when the relay is AC-powered. Both features are exclusive to Aqara Home, and not exposed to third-party platforms.