Aqara hosted a three-day conference at their headquarters in Shenzhen, China to showcase the Company's latest innovations and future plans. The conference, attended by Aqara sales partners from more than 15 countries, featured multiple speeches from the Company's senior management team as well as training sessions for Matter and the Aqara IoT platform and solutions. The three-day event also showcased the Company's multiple demo rooms and 4S store, and offered attendees hands-on experiences with Aqara's latest products to illustrate the wide applications of Aqara products within the smart home and other industries.
Eugene You was the keynote speaker and CEO of Aqara. He has founded the company with the goal of reducing global energy consumption in residential and commercial buildings through IoT technologies and solutions.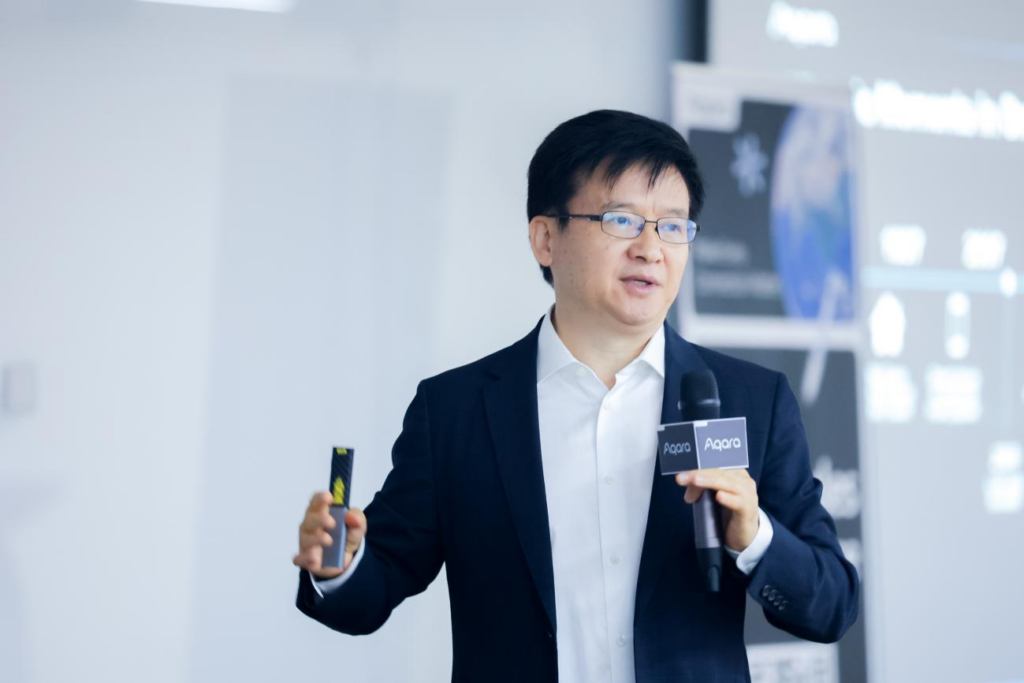 Eugene You, Aqara CEO
During his keynote address, Eugene shared his vision of the future of smart home innovation. As he pointed out, the development of artificial intelligence and the unprecedented interoperability among home devices and systems shapes the future of smart home. Additionally, Eugene emphasized Aqara's mission to make smart spaces easily accessible for both businesses and consumers through the constant advancement of its hardware and platform, offering users a seamless, vertically integrated IotT platform. Lastly, Eugene highlighted the vast opportunities for Aqara's end-to-end IoT solution outside of residential homes such as smart offices, hotels, and elderly care facilities.
Cathy You, Aqara's Senior Vice President, highlighted opportunities Aqara can offer in the estimated $182 billion smart home market by positioning its products as ideal for the aging population, energy efficiency, safety, and more. As one of the early advocates of Matter, Aqara has partnered with key stakeholders like Apple, Google, and Samsung SmartThings to accelerate Matter adoption. Cathy has briefly introduced new product line-up of Thread devices as well as Aqara's Matter integration plans via the OTA updates of Aqara hubs for existing Aqara product portfolio.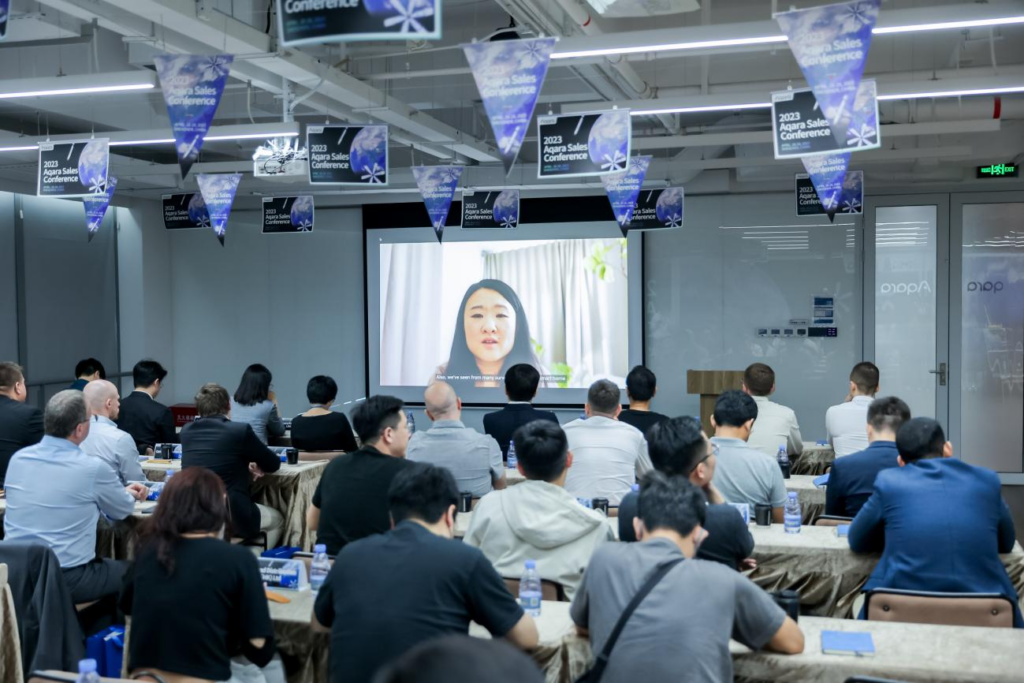 Aqara Senior Vice President Cathy You spoke on the event remotely
Linda Liang, Director of Global Sales, presented opportunities for Aqara partners beyond B2C channels, such as implementing Aqara products and tools for B2B projects and providing customized solutions for key accounts based on Aqara technologies and solutions.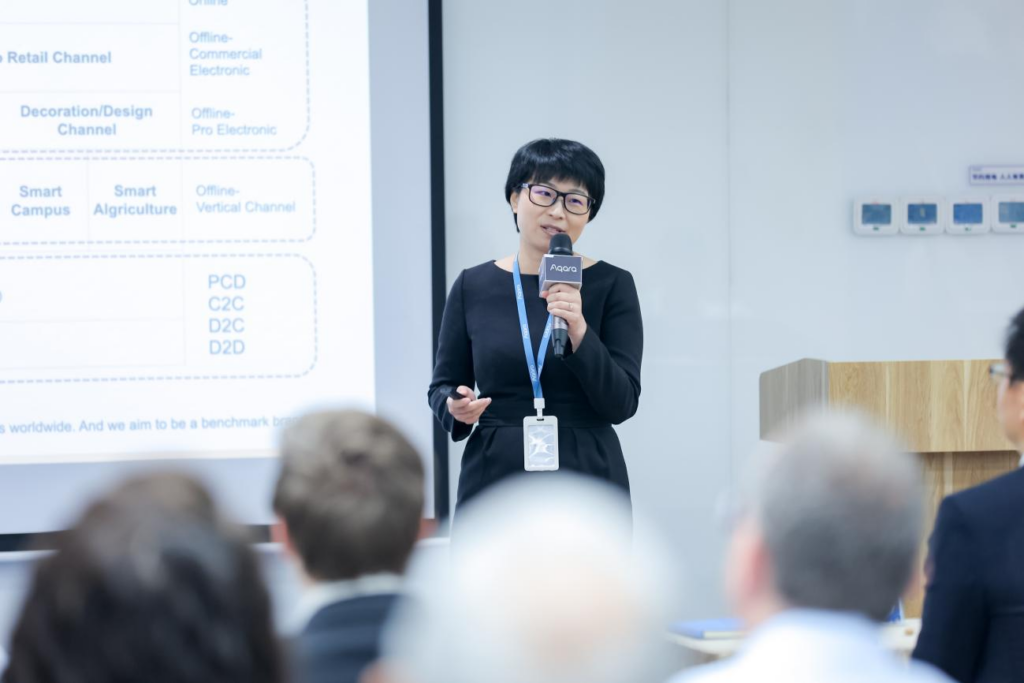 Linda Liang, Aqara Director of Global Sales
Selective Aqara sales partners also took the stage and shared their successes and recommendations on how to further provide a more effective smart home service offering utilizing Aqara ecosystem, from installation to aftersales.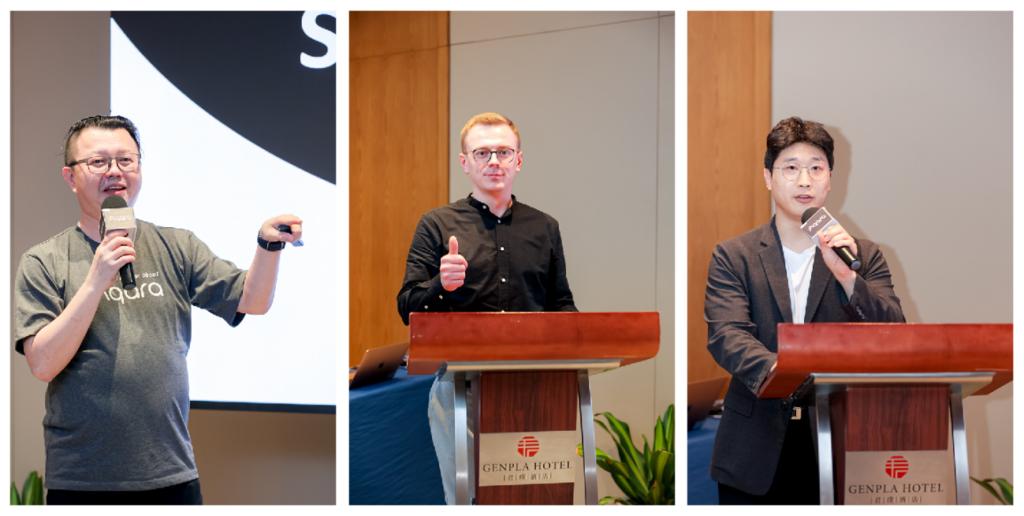 Representatives of Aqara's partners shared their experiences
The conference also offered the attendees an immersive smart home experience with a tour of the smart home showrooms and experience zones at the Aqara headquarter as well as an Aqara 4S store in Shenzhen.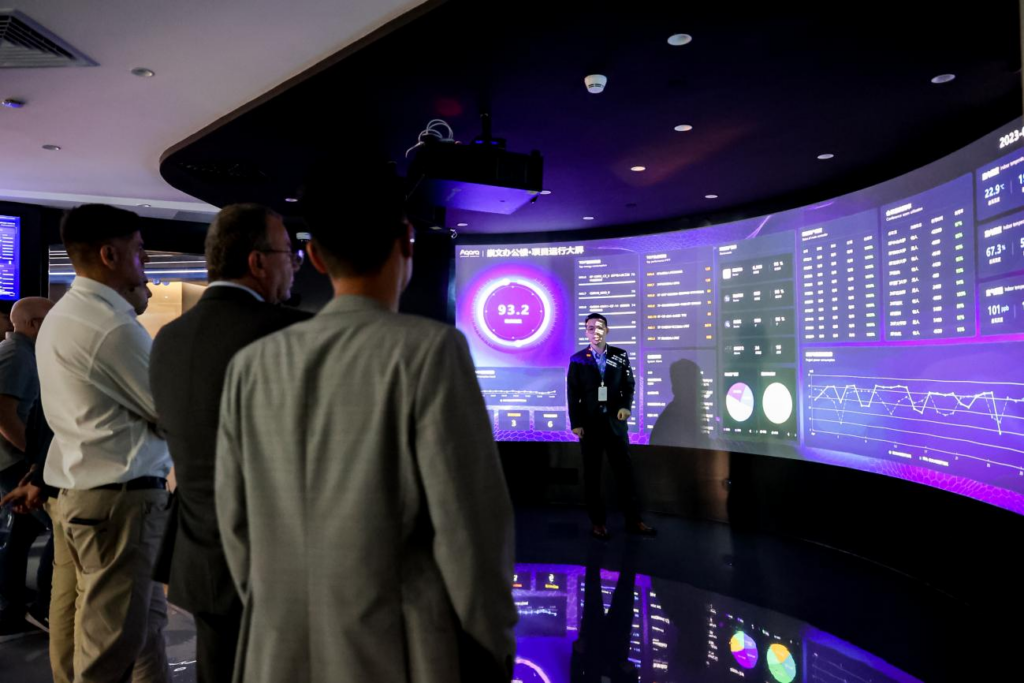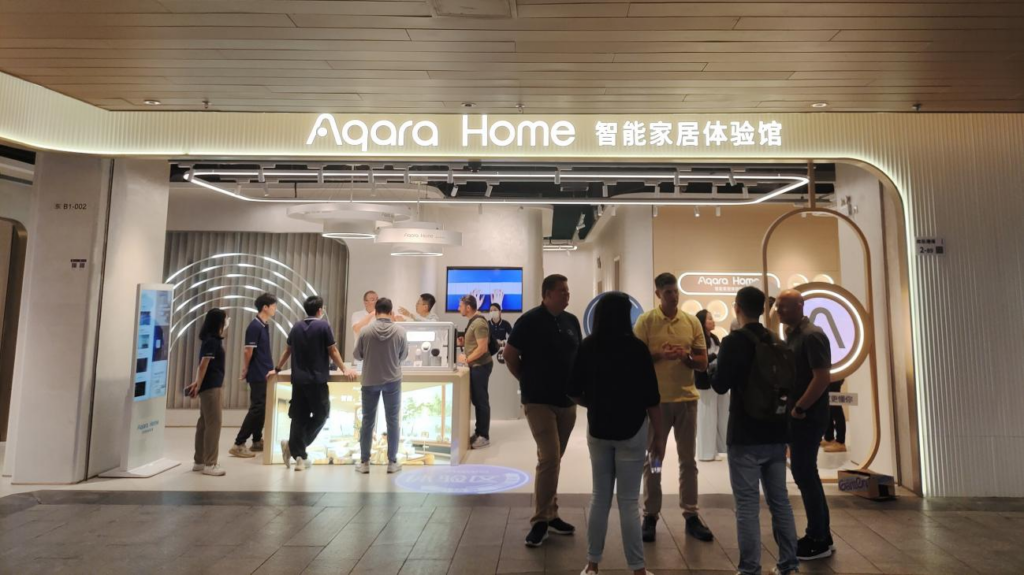 Tour of smart home showrooms and the Aqara 4S store
This conference provided a great opportunity for Aqara to share its vision and connect with its business partners on a more personal level. This is Aqara's first, in-person global sales conference after COVID-19, and the Company anticipates that this off-site event will be the first of many to come.
To explore the opportunities to partner with Aqara, please visit our website.