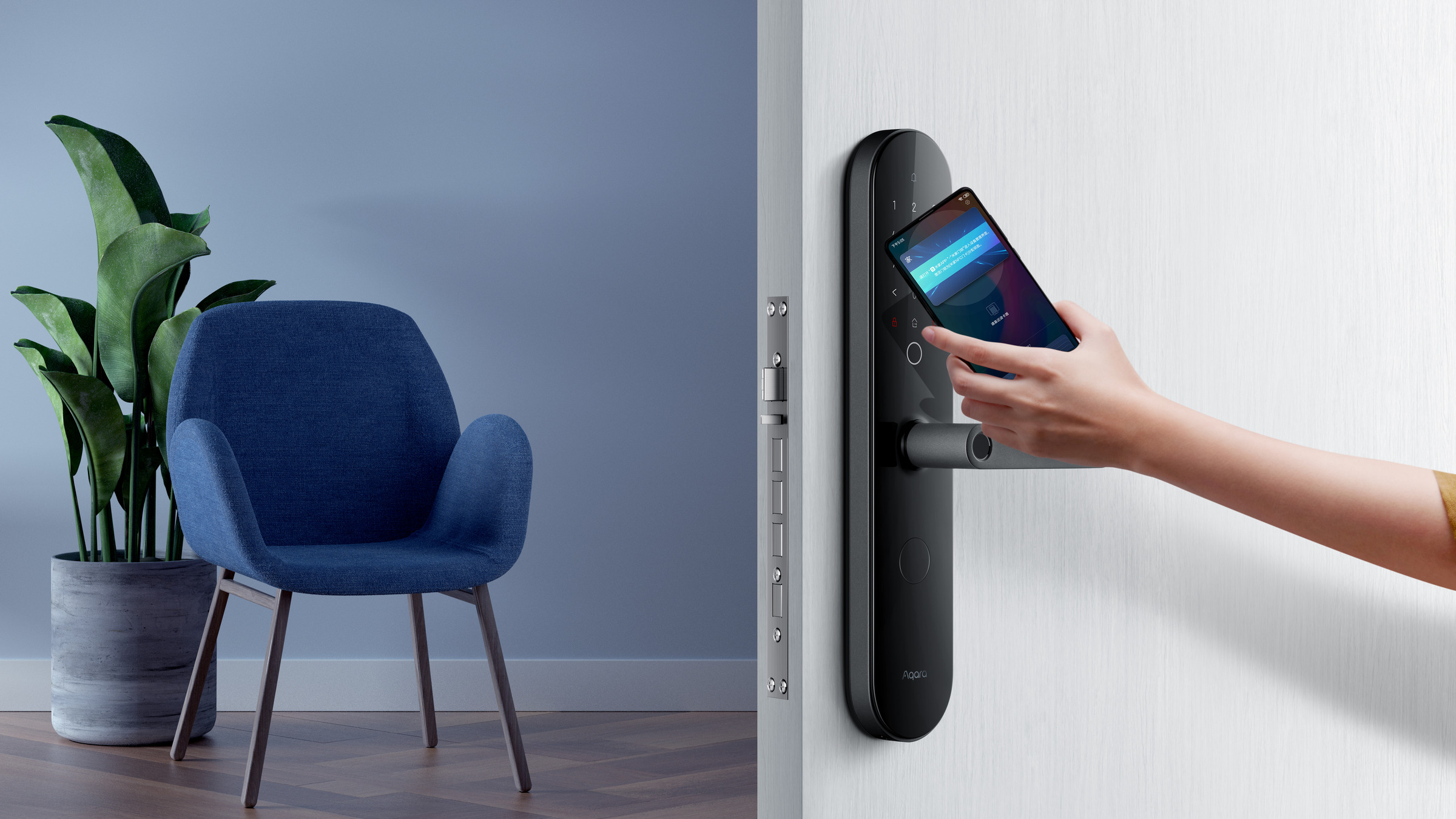 Innovation has allowed behavioral or physical characteristics to verify someone's identity. For instance, iris scanners are often used in sensitive facilities to provide employees with access to high-security applications.
In recent years, biometric technology has become more reliable and sophisticated. Homeowners can use some of these advancements to enhance their home's security. The best fingerprint smart locks can be equipped with biometric fingerprint scanning.
Table of Contents
The Best Smart Locks with Fingerprint Scanning
Only some smart locks offer biometric fingerprint scanning. Every Aqara smart lock model is equipped with this functionality. Below are some of the best fingerprint smart locks available to you.
Aqara Door Locks
All Aqara door locks are built with smart functionality designed to be seamlessly paired with most smart home hubs. Along with keyless entry and tamper alerts, these locks provide users with biometric access and activity logs. Biometric access allows you to enable fingerprint recognition service and enter your home in an instant. Personalized fingerprint access is available for up to 50 users.
Aqara Smart Lock U100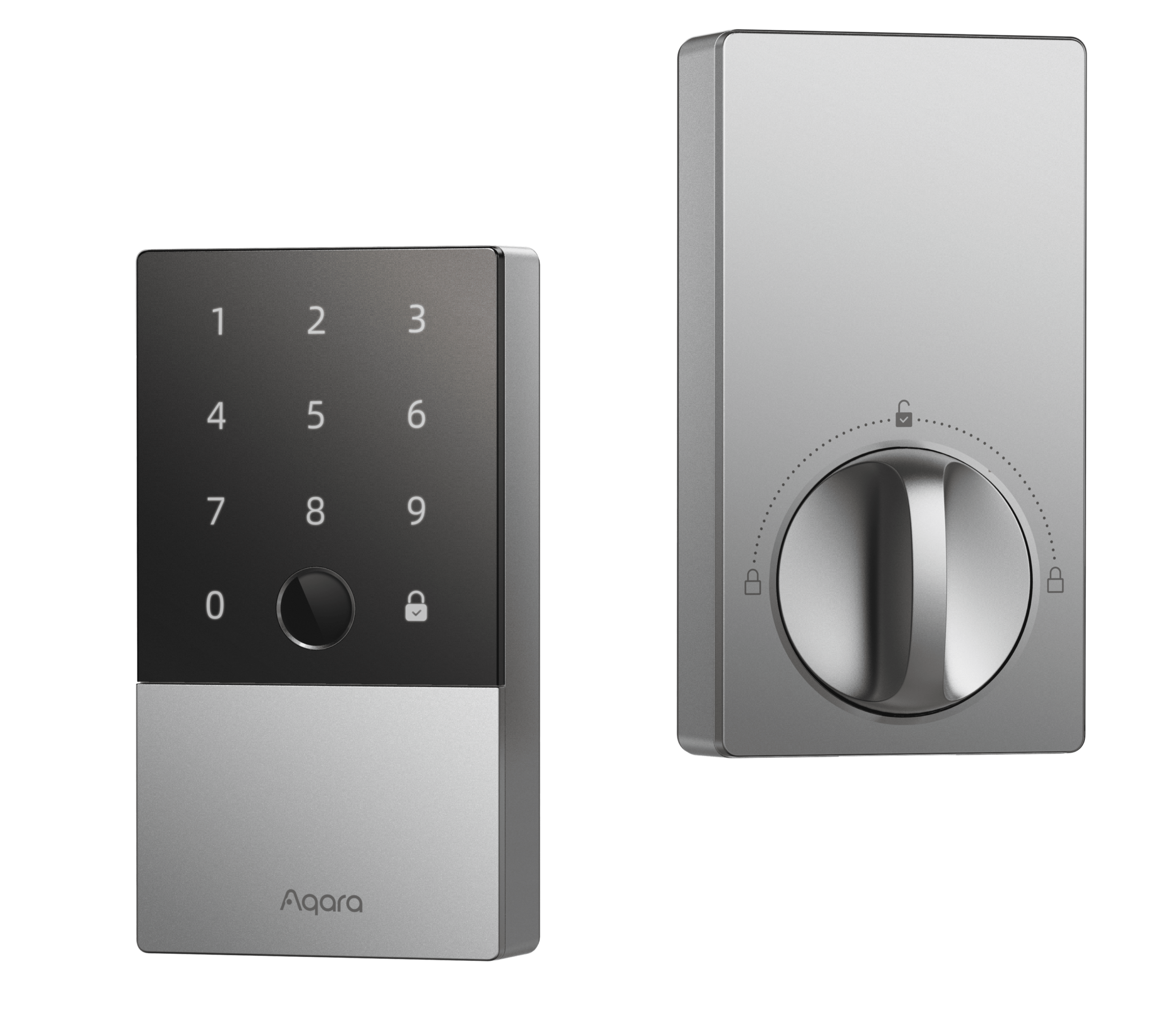 The Aqara Smart Lock U100 is a modern smart lock equipped with a built-in fingerprint reader for easy access. You'll discover that the fingerprint scanner has an accuracy rate of 98.6% and a recognition time of less than 0.5 seconds. Multiple emergency unlock methods are also available if the battery fails or another issue arises so you won't have to worry about getting locked out.
Aqara Smart Door Lock D100 Zigbee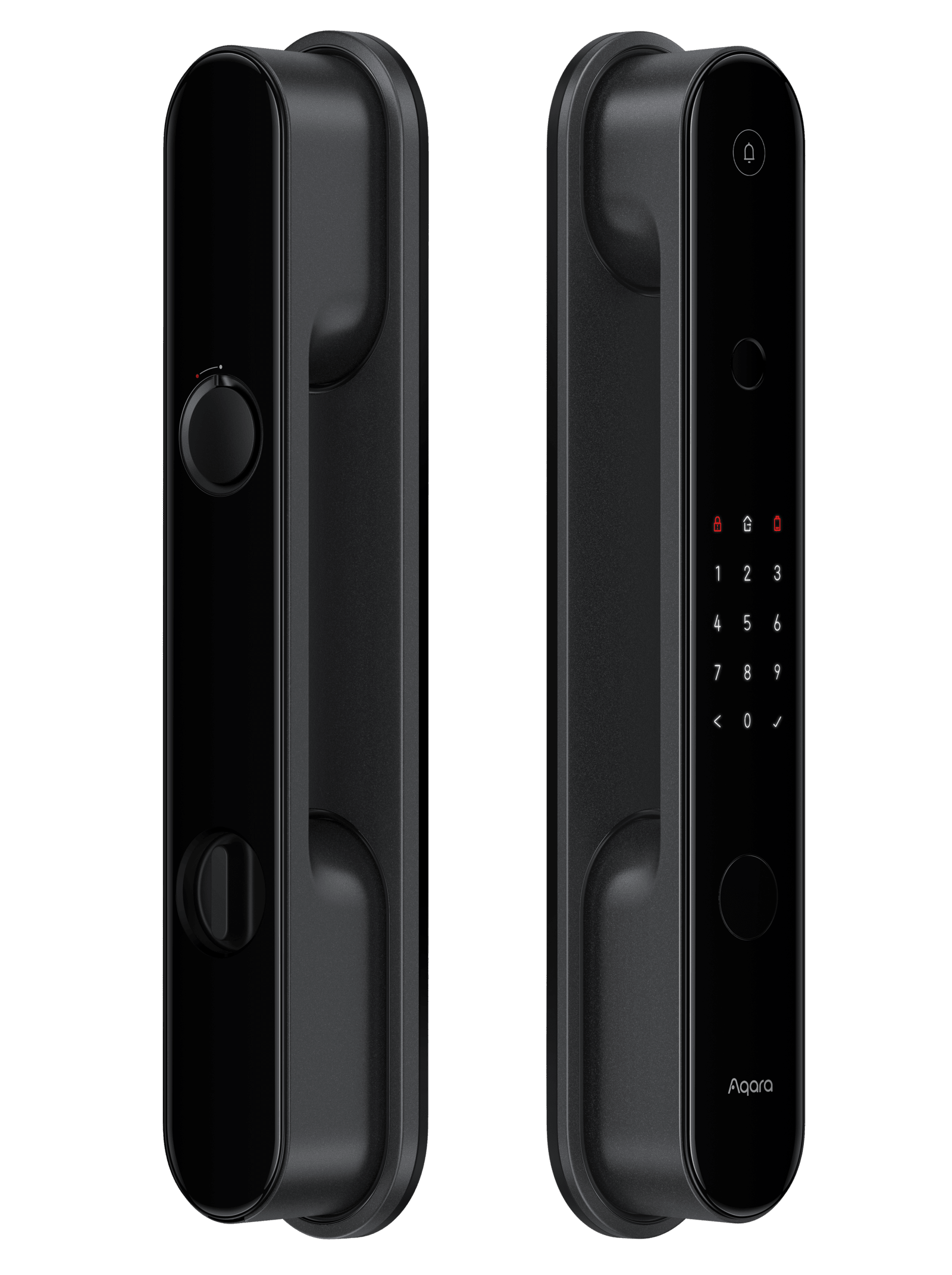 The Aqara Smart Door Lock D100 Zigbee is a fully automated door lock offering premium build quality and the ability to support most doors. With real-time status monitoring, you'll receive an alert whenever someone enters your home or tampers with the lock. Once you record your fingerprint, the door will recognize your print immediately after you touch the handle. The fingerprint scanner is made with 3D semiconductor technology and a sapphire coating for enhanced durability.
Aqara Smart Door Lock A100 Zigbee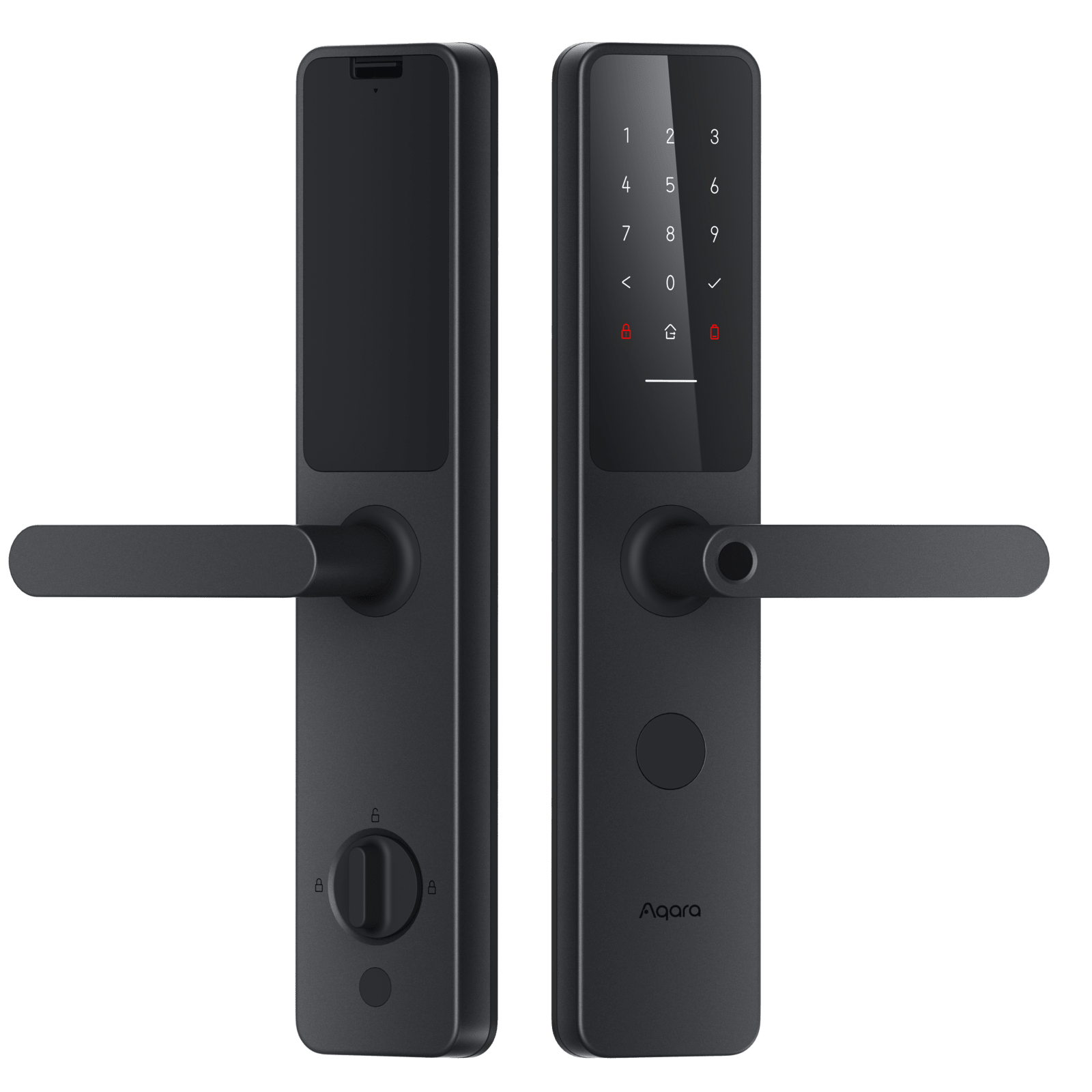 The Aqara Smart Door Lock A100 comes with a keypad, Bluetooth support, and Zigbee 3.0 technology. This type of lock comes with a quick and ergonomic fingerprint reader embedded directly into the handle.
You'll also benefit from an 18-month battery life so you should never have a problem getting into your home. The lock has a 98.6% recognition rate and will send an alert if a false fingerprint is detected.
Aqara Smart Door Lock N100 Zigbee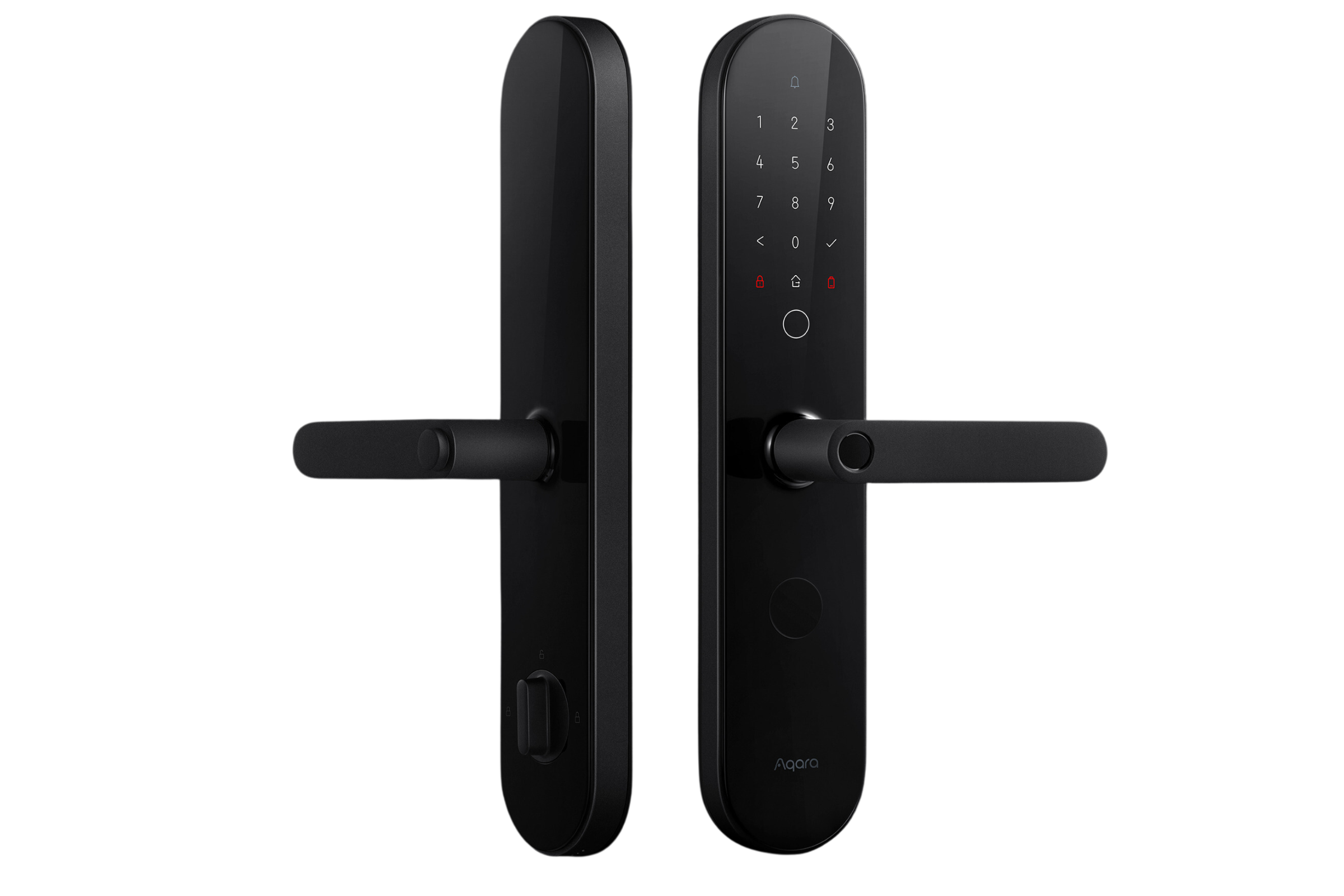 The Aqara Smart Door Lock N100 Zigbee is the updated version of the most popular Aqara door lock. You'll find that the fingerprint scanner is placed on the lock's handle, which is positioned just below the keypad. The fingerprint reader has a 98.7% identification rate and a speed of less than 300ms. In the event of multiple unsuccessful unlock attempts, an alarm will be triggered.
What Are the Advantages of Biometric Fingerprint Scanning on a Smart Lock?
Numerous advantages come with using fingerprint scanning with a smart lock, which includes the following:
Higher security – Unlike traditional locks, fingerprints aren't easy to replicate, which makes them more difficult to bypass.
User management – It's possible to manage multiple users with most fingerprint smart door locks, which means that you can revoke or give access as required.
More convenience – Fingerprint scanning gives you easy access to your home. Once you put your finger on the scanning area, the door instantly unlocks.
What Is the Setup Process for Fingerprint Scanning in a Smart Lock?
The setup process for fingerprint scanning depends on the specific smart lock you purchase. In most cases, you can register your fingerprint with the following steps:
Input the master code
Press the fingerprint scanner to begin registering your print
Place your thumb in multiple positions on the scanner to ensure your entire fingerprint is captured
Wait a couple of seconds until you hear a final beep
Check out this detailed guide on how you can set up a simple yet powerful DIY home security system.
What to Look For When Buying a Smart Lock with Biometric Security Features?
When you're looking to purchase the right smart lock with biometric security features, there are many factors to consider, which include:
Does the lock fit within your budget?
Will you have access to additional security features?
How many fingerprints can be recorded?
Is it easy to add or delete fingerprints?
Does the door lock maintain access logs that tell you when someone uses a fingerprint to enter your home?
If the smart door locks you're considering can answer all of these questions with their functionality, they may be your best option.
How Much Do Locks with Fingerprint Scanning Cost?
Locks with fingerprint scanning cost around $200 on the low end and close to $1,000 on the high end. Even if you purchase a smart lock that costs around $200, it should still offer extra functionality, including everything from password entry to an away mode button.
Where to Buy a Smart Lock with Fingerprint Scanning
If you're in the market for a fingerprint smart lock, the most reliable smart lock provider is Aqara.
Aqara is the leading smart home device provider offering four distinct smart lock models to choose from, all of which deliver superior convenience and ample security. Check out where you can get your smart lock from where you are. If you wish to buy a door lock in the U.S., the top Aqara providers include The Home Depot and Amazon.