How to use Apple HomeKit to control Aqara devices.
1.Finish network configurations for all devices in Aqara home app.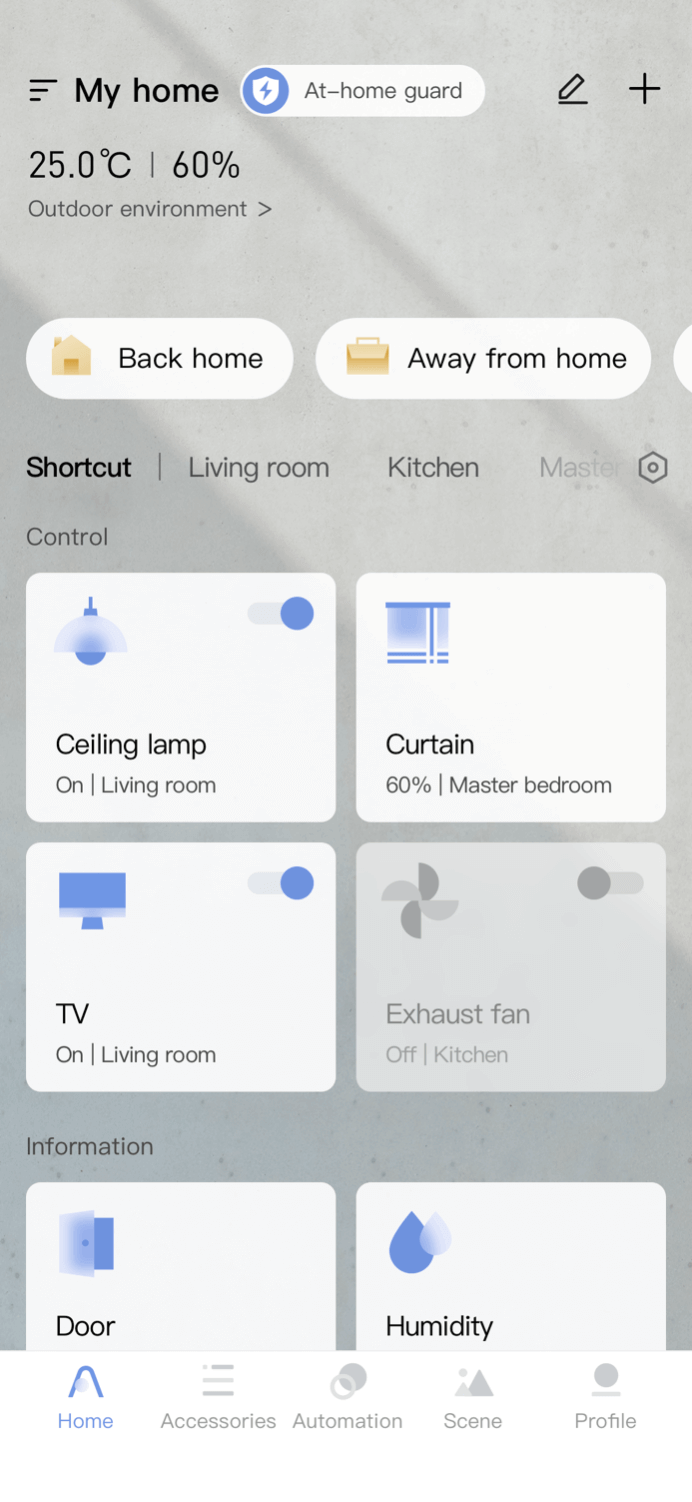 Tips:For better Apple user experience, we suggest naming all the rooms/devices/scenes/automations in English.
2.Set up Apple HomeKit in Apple HomeKit app
Please ensure your Apple HomeKit device is working normally. After downloading the Apple HomeKit app, follow the instructions to finish account registration and enter your basic information according to the app.
3.Link Aqara account