Aqara, a leading provider of smart home products, today introduces its new Door and Window Sensor P2, which is built upon the latest Thread protocol. As a new iteration of Aqara's iconic contact sensor, the Door and Window Sensor P2 incorporates all the advanced automation and security features that the original Aqara Door and Window Sensor has been known for1, while also offering more interoperability with various smart home systems thanks to its native support of the unifying Matter standard. The new sensor is now available on the Company's Amazon brand stores in both North America (US, Canada) and Europe (France, Italy, Spain, UK), as well as via selected Aqara retailers worldwide2.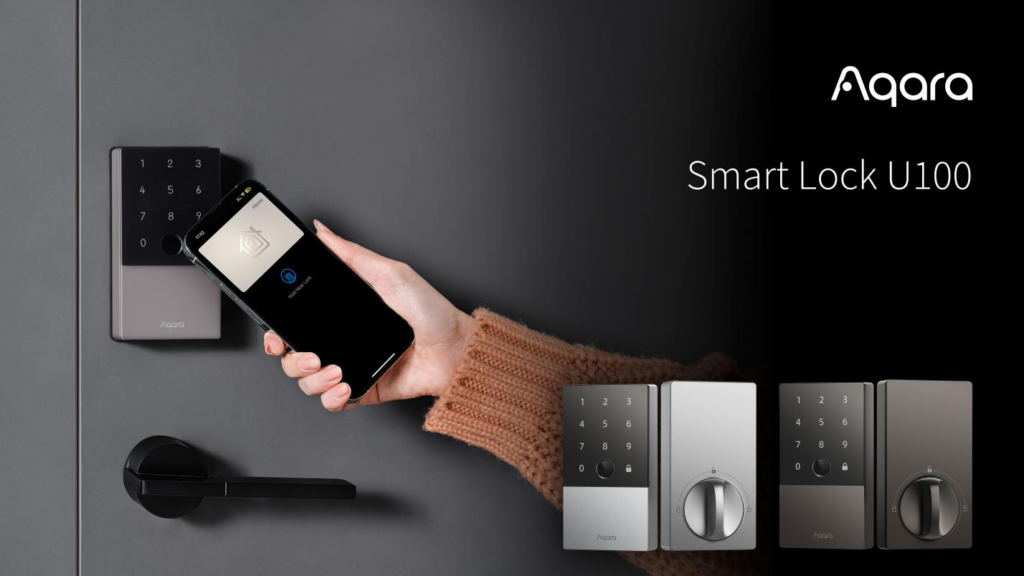 The Door and Window Sensor P2 opens Aqara's new Thread product lineup, which allows users to experience the enhanced connectivity and power efficiency of the Thread protocol providing robust, low–latency, and mesh-capable communication for all smart home devices. Moreover, this sensor comes equipped with native Matter support so users can enjoy seamless, out-of-box integration with the Matter-enabled ecosystems of their choice, whether it's Alexa, Apple Home, Google Home, SmartThings or Home Assistant. The Matter-based smart home supports local automation, boosting responsiveness, stability, and security.
As a multipurpose sensor, the P2 can be used in a wide range of scenarios. Most commonly, homeowners can amplify their security systems with this contact sensor and have peace of mind knowing a timely alert will be pushed if any potential threats are detected3. Homeowners can also integrate the P2 into various home automations, such as turning the thermostat off if a door or window is left open.
Unlike other Aqara Zigbee devices, the P2 sensor connects directly to any Matter-enabled Thread Border Routers on the market and can be integrated into multiple Matter-enabled ecosystems via the additional Matter controller(s). Leveraging the Matter standard, the integration between Aqara's existing Zigbee devices and its new Thread device can be seamless. By commissioning the Zigbee devices to one of the Matter-enabled Aqara hubs, users can connect Aqara's Zigbee and Thread devices via any Matter-enabled apps and create home scenes and automations. Since Aqara's Thread Border Router is not available by the time of the Door and Window Sensor P2 launch, a connection with a third-party Thread Border Router is required for this new Thread sensor to support Matter and to work with other Matter products, including Aqara's own Zigbee devices via the current Matter-enabled Aqara hubs such as the M2.
Aqara anticipates introducing the Company's first Thread Border Router, the Hub M3, in early 2024 along with an update of Aqara Home app to support Matter. The M3 hub will be able to not only connect and control Aqara's own Zigbee and Thread devices, but it can also control third-party Thread products. Furthermore, a few unique features will be become available for the Door and Window Sensor P2 when it's paired to the Aqara M3 hub, including the tamper alert, an adjustable sensitivity between 1-3 centimeters, and a programmable button that can be used to activate a customized home scene or automation.
The P2 features a large-capacity 1400mAh CR123 battery to prolong the battery life and ensure uninterrupted usage4. Additionally, the sensor offers easy and flexible installation with an included adhesive that will not damage the wall if removed. An alternative thin magnet plate is also included as an alternative method of installation in order to offer more flexibility for the user.
For more details of the Door and Window Sensor P2, please visit our website.
1. Some planned features of the Door and Window Sensor P2 require an Aqara Thread border router and the Matter-enabled Aqara Home app – both of which will be made available in early 2024.
2. Product availability may vary among different retail channels and could be updated all the time. It's recommended to check with the regional retailer(s) for real-time availability.
3. The home security system may not be available on some Matter-enabled ecosystems.
4. The battery life span of the Door and Window Sensor P2 may vary depending on the Thread Border Router and the Matter-enabled app(s) that the sensor is connected to. For the best battery life, connection to an Aqara Thread Border Router and the Matter-enabled Aqara Home app is advised. Connecting the P2 sensor to more than one Matter-enabled app may shorten its battery life.