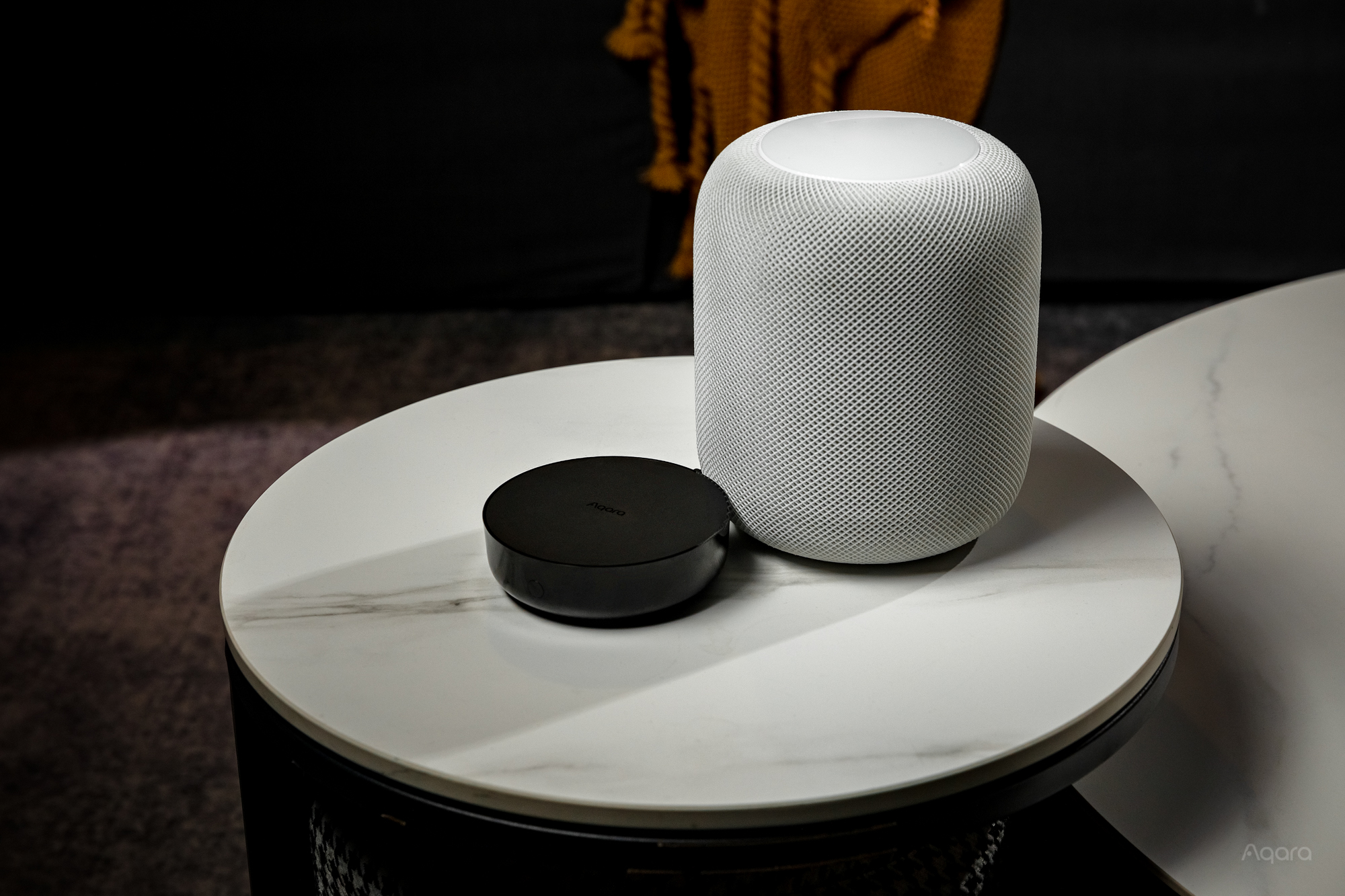 Today's homes include a variety of smart gadgets and devices that connect to the internet, and one another or are powered by artificial intelligence to help make life easier.
Smart home devices keep your home modernized, automated, and secure. These smart devices for homes include video doorbells, door locks, keypads, air conditioner thermostats, light bulbs, televisions, microwave ovens, and garage door openers. Companies like Aqara are creating innovative ways to seamlessly connect these devices for a simpler user experience for smart homeowners.
What Is A Smart Home Hub?
Smart hubs connect devices and communicate using a common interface that speaks to all devices in a smart home. Smart hubs are the brains of a smart home network, allowing users to control a variety of devices through a central command center.
Home Automation Protocols Used for Smart Hubs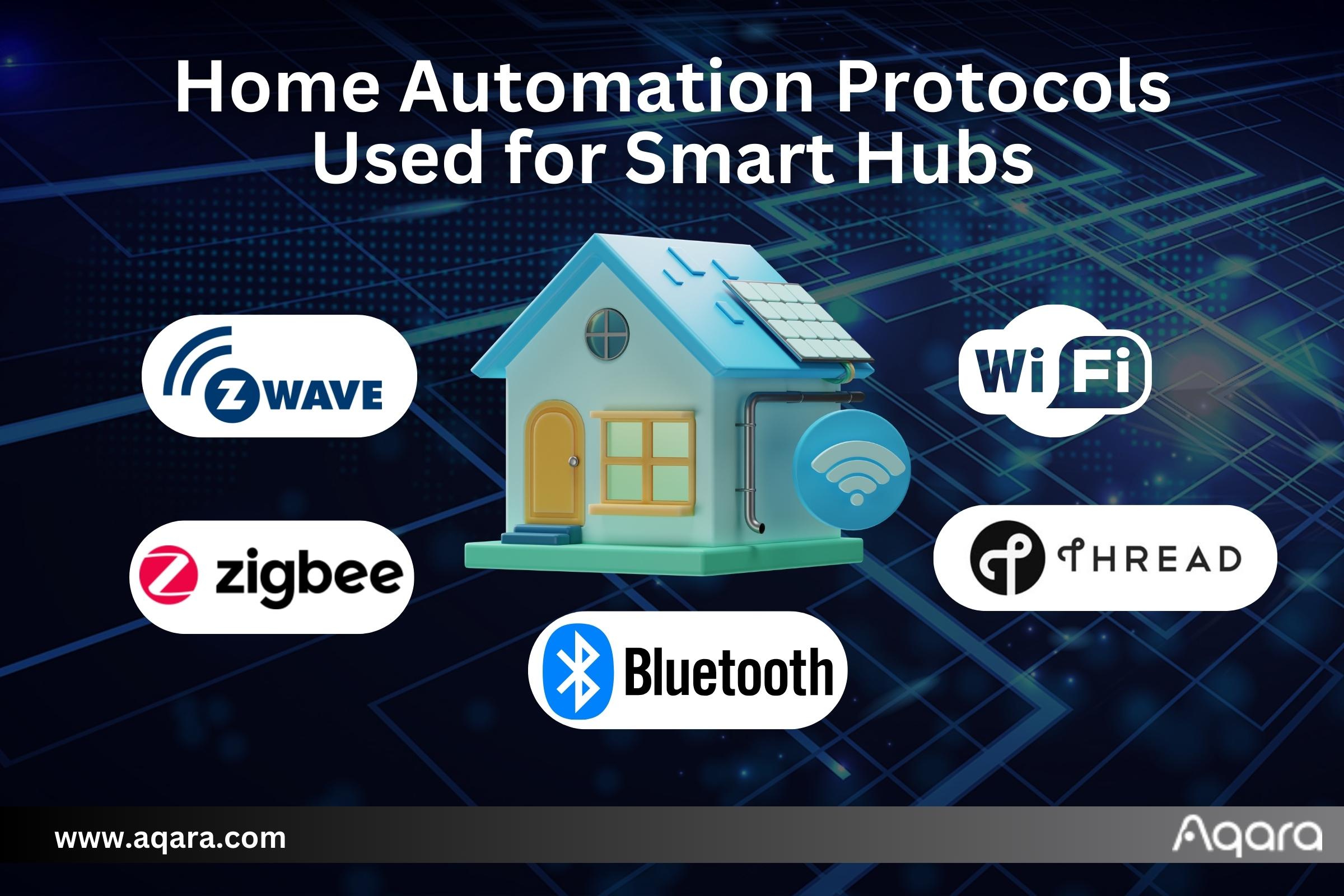 A smart hub protocol acts as a language that allows devices to communicate with one another. Common wireless protocols include:
Bluetooth
Thread
Wi-Fi
Zigbee
Z-Wave
Not all protocols communicate with others effectively. A smart hub coordinates compatibility, allowing users to manage devices from a single platform.
Aqara is the world's leading smart home brand for home security and automation. We collaborated with leading smart home equipment providers to develop the Matter standard that works across all platforms regardless of manufacturer.
Do I Need A Smart Hub for My Smart Home?
If you wonder if a smart home hub is right for you, the answer is, it depends. Take stock of your devices and determine which protocols they use.
If you buy only one brand, the devices should be compatible. If communication between brands is a problem, a smart hub will connect them. Smart hubs also allow personalized control of connected devices.
READ MORE: How To Set Up A Simple Yet Powerful DIY Home Security System
Types of Smart Hubs
Smart hubs include speakers, streaming devices, displays, Wi-Fi routers, and wearables. Some are voice-controlled. Each has its pros and cons. Some require a Wi-Fi connection and specific bandwidths to operate. Others, such as Z-Wave and Zigbee, work independently of the internet. If the internet goes down, your devices still work.
What To Look For When Shopping For A Smart Hub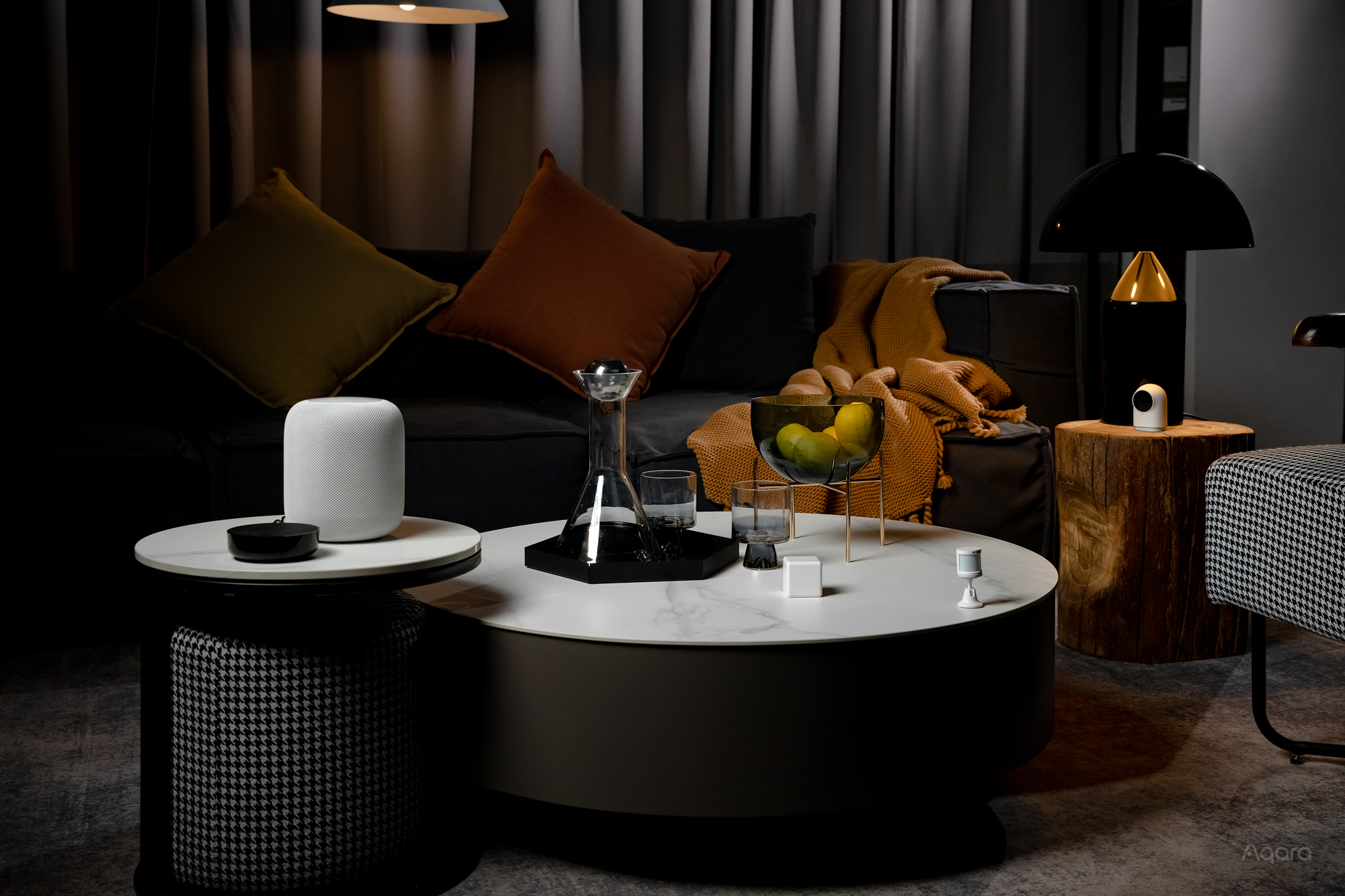 There are several factors to consider when you shop for a smart hub.
Compatibility
Ensure that the hub supports the protocols on your devices, such as Z-Wave, Zigbee, and Wi-Fi.
Capacity to expand
Some hubs support a limited number of devices. Others support hundreds. As you add devices, you will want your hub to accommodate expansion.
User interface
Some interfaces are easier to use than others. Too many drop-down menus or confusing instructions make setup and use difficult. Aqara provides clear video instructions for each hub.
Security
Make sure security safeguards your passwords and includes data encryption, robust authorizations, and regular updates.
Support
Choose a company with a reputation for customer support. Aqara offers online access to our support team, helpful FAQs for each product, and assistance through authorized distributors.
Why Aqara Smart Hubs Are The Best Choice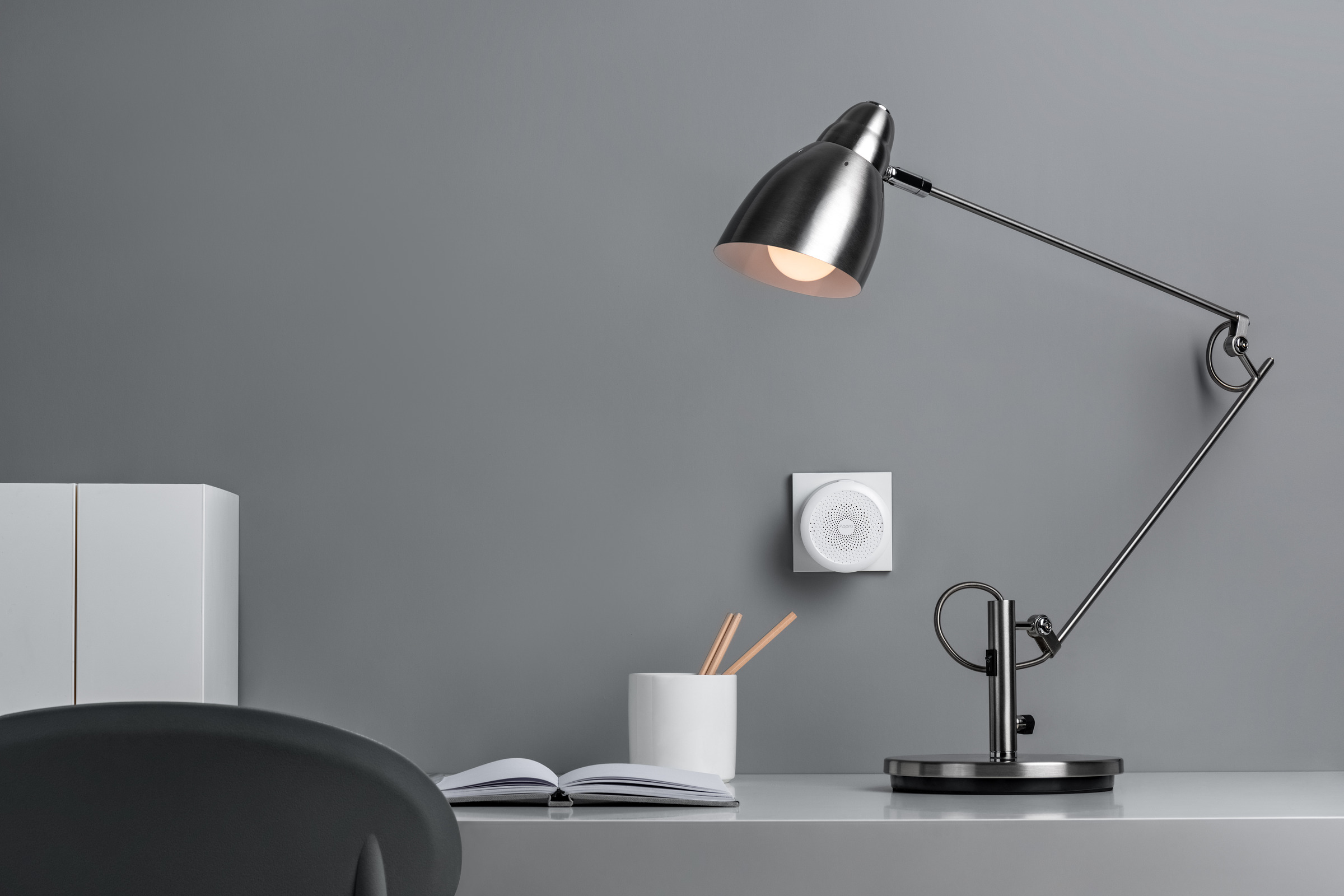 All Aqara hubs offer exceptional standard features, such as compatibility with proprietary protocols, Zigbee 3.0, seamless integration with Apple HomeKit, control through the Aqara Home app, and robust security. Each model offers features that build on functionality.
Aqara Hub
Aqara Hub is the pioneer hub from the brand's array of smart home devices.
Works with Apple HomeKit, Alexa, Google Assistant, IFTTT, and more.
2.4 GHz Wi-Fi integrates with Apple HomeKit and the Aqara Android app.
Zigbee allows offline use.
Add up to 32 accessories, including child devices.
Voice controlled.
Away-from-home control through Apple TV, iPad, or Home Pod.
Simple setup.
Motion-activated night light.
Ventilated base to dissipate heat and enhance reliability.
Aqara Hub M1S
Aqara Hub M1S has updated hardware and software to enhance the functionality of the original Aqara Hub.
Compatible with HomeKit, Apple Siri, Alexa, Google Assistant, Matter, and more.
Enhanced 2.4GHz Wi-Fi network connectivity.
Zigbee protocol for offline use.
Supports up to 128 devices, including child devices.
Built-in RGB light functions as an alarm, nightlight, or doorbell.
Built-in speaker.
Supports several security sensors.
Attractive design with constant airflow for reliability.
Aqara Hub M1S Gen 2
Aqara Hub M1S Gen 2 is the latest version of the Aqara Hub that supports HomeKit, Alexa, Google Assistant, IFTTT, Matter, and more.
Powerful Wi-Fi antenna and WPA3 security support for faster, reliable performance.
Security features interface with HomeKit, Aqara Alert System, and Aqara sensors.
Zigbee 3.0 supports up to 128 devices, including child devices.
Its newest technology improves responsiveness and compatibility.
Built-in 2-watt speaker with ringtone options acts as a security alarm, doorbell, and alarm clock.
Built-in RGB light functions as a sensor, nightlight, and accent light.
Automatic controls, including lights, TVs, fans, thermostats, and curtains.
White casing with perforated base for airflow.
Aqara Hub M2
Aqara's most advanced hub, Aqara Hub M2, includes 360-degree infrared control, wired connectivity to an RJ-45 Ethernet port, and optional battery backup with Micro-USB 5V 1A power support.
Multi-protocol gateway with IR transmitter supports Bluetooth Low Energy, Wi-Fi b/g/n. Wi-Fi router required to connect to other Wi-Fi devices.
Compatible with smart home ecosystems and voice assistants, including HomeKit, Alexa, Google Assistant, and IFTTT.
Supports Aqara and HomeKit sensors.
Programmable automatic on/off for air conditioners, TVs, water heaters, lights, fans, and more.
Zigbee 3.0 supports up to 128 devices, including child devices.
Built-in speaker with ringtone options acts as a security alarm, doorbell, and alarm clock.
Micro-USB port allows powering from 5V 1A power sources, including smartphone charger or wall outlet. Up to 30 hours of backup power with a 100,000 mAh power bank.
Housing enhances the transmittance performance of IR transmitters, Bluetooth, Wi-Fi, and Zigbee.
Aqara Hub E1
The Aqara Hub E1 enables compatibility of Aqara devices with HomeKit, Alexa, Google Home, IFTTT, and other ecosystems and voice assistants.
Connect up to 128 devices to a smart home network.
Control devices from the Aqara Smart Home app.
Check the status of devices and receive notifications when you are away from home.
Makes Aqara-connected child devices compatible with other ecosystems and voice assistants. It is not an end device and cannot be controlled by third-party systems.
Small hubs can be powered by USB-A. Use it with USB devices, such as PCs, power strips, wall outlets, or routers.
Shaft angles 210 degrees, enhancing flexibility in placement.
Zigbee 3.0 support.
Acts as a Wi-Fi 2.4 GHz repeater for enhanced stability.
Connects to water leak sensor, roller shade driver, motion sensors, and other home automation sensors.
How To Control Your Smart Hub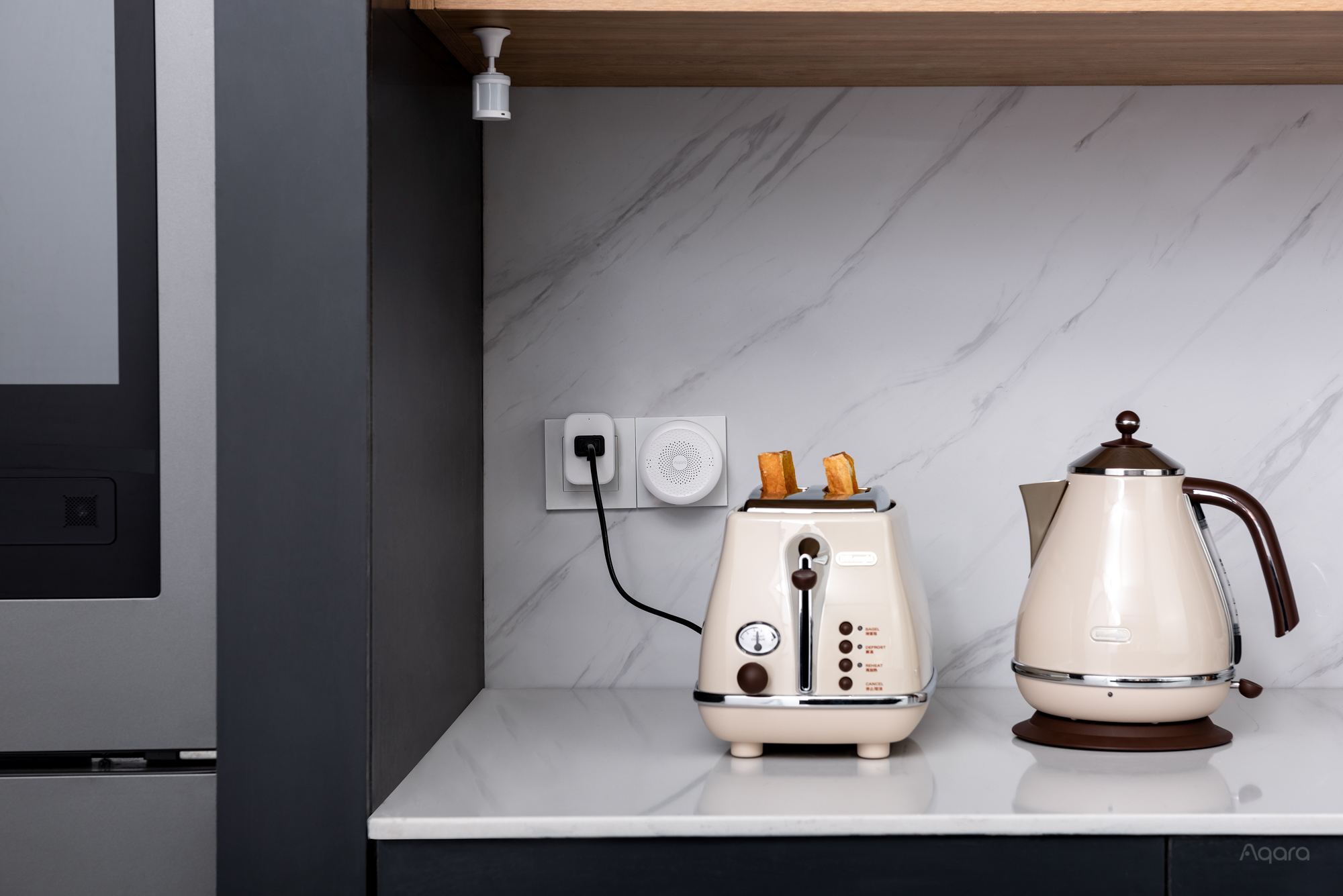 The beauty of a smart hub is its versatility. Once you connect devices, most hubs offer several control options, including voice activation, control from remote locations, and in-home monitoring from designated devices.
Through Apple HomeKit, you can control devices from your iPhone, tablet, Apple TV, and Siri. Similar options are available for Alexa, Google Assistant, and more through the Aqara Home app, offering voice control and remote activation and interaction.
You can group rooms, define activities, and program scenes to control automation for a space, date, or time of day. Programmed scenes, activities, and experiences can be personalized, such as welcoming your child home or turning the air conditioner on before you arrive.
All Aqara hubs include an instruction manual and installation video showing how to connect devices throughout your home.
Things You Can Automate With A Smart Hub
You can automate many smart home devices with a smart hub. You can even do that simultaneously as long as they are connected to your hub. Here are just some of the devices you can automate with a smart hub:
Door locks
Lights
Doorbell video camera
Motion sensors
Water leaks
Televisions and projectors
Water heaters
Air conditioners
Fans
Thermostats
How Much Do Smart Hubs Cost?
Aqara smart hubs are affordable, ranging in price from approximately $30 to $60 in the U.S. depending on the model.
Where To Buy A Smart Hub
Aqara products are available worldwide through authorized distributors. Use the menu to select the continent and country or region where you live. Aqara smart hubs are available on Amazon in the U.S. and Canada and are sold at The Home Depot, New Egg, and Adorama in the U.S.