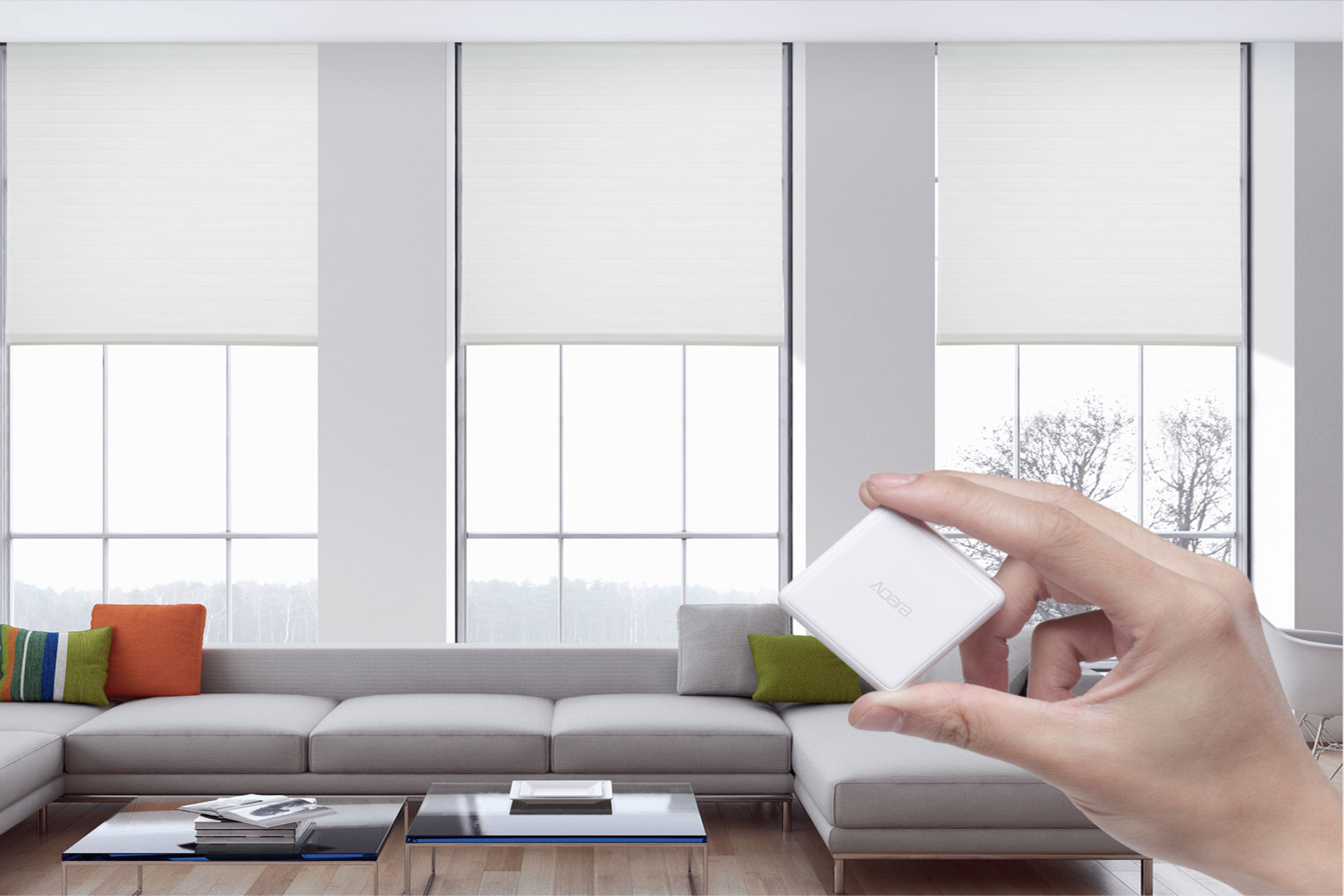 Imagine waking up in the morning with the sunlight reaching you as your curtains open to let it in. Wouldn't it be nice to wake up to a wonderful view from your bedroom to your surroundings?
Get this scenic view with the right smart curtain controller! Once this device has been installed, you can schedule your curtains to be opened or closed at different intervals throughout the day. This guide offers an in-depth look at the best smart curtain controllers you can buy.
Table of Contents
What Is A Smart Curtain Controller?
A smart curtain controller is a small device that you can pair with nearly every type of curtain installed in your smart home. Once the controller has been placed on your curtain rails and connected to your smart home hub, it's possible to open your curtains with voice commands or the click of a button.
How Does A Smart Curtain Controller Work?
Like most smart devices, smart curtain controllers are designed to be paired with home automation systems to provide more convenience in your home.
After the controller is in the right position, you can manage it with the app on your phone. It's possible to open your curtains to different positions or schedule when they open or close.
If you'd like the blinds to open when you first wake up, you can schedule them to open at any time.
Why Should You Get An Automatic Curtain Opener?
Automatic curtain openers offer many tangible benefits, the primary of which include:
Better energy efficiency – Your blinds can be opened or closed with the click of a button.
More convenience – No matter where you are, you can determine when your blinds will take advantage of natural sunlight or block it out to keep temperatures down.
Complete automation – It's possible to set comprehensive schedules for when your curtains open and close throughout the day.
How To Install Smart Curtain Controllers At Home
Aqara smart curtain controllers come with an easy and straightforward installation process, which can be completed by adhering to the following steps:
Minimal tools are needed if you have not drilled holes for your curtain rails or rods.
Attach controller to curtain rails
Hide the controller behind the curtain
Pair the device with the Aqara hub via the Aqara Home app
Factors To Consider In Choosing The Best Smart Curtain Controllers
There are numerous factors to consider when selecting the best smart curtain controllers, which include the following:
Easy installation process
Compatibility with the most popular smart home systems
Quiet operation
Compatibility with most curtain types
Lengthy battery life
The Best Smart Curtain Controllers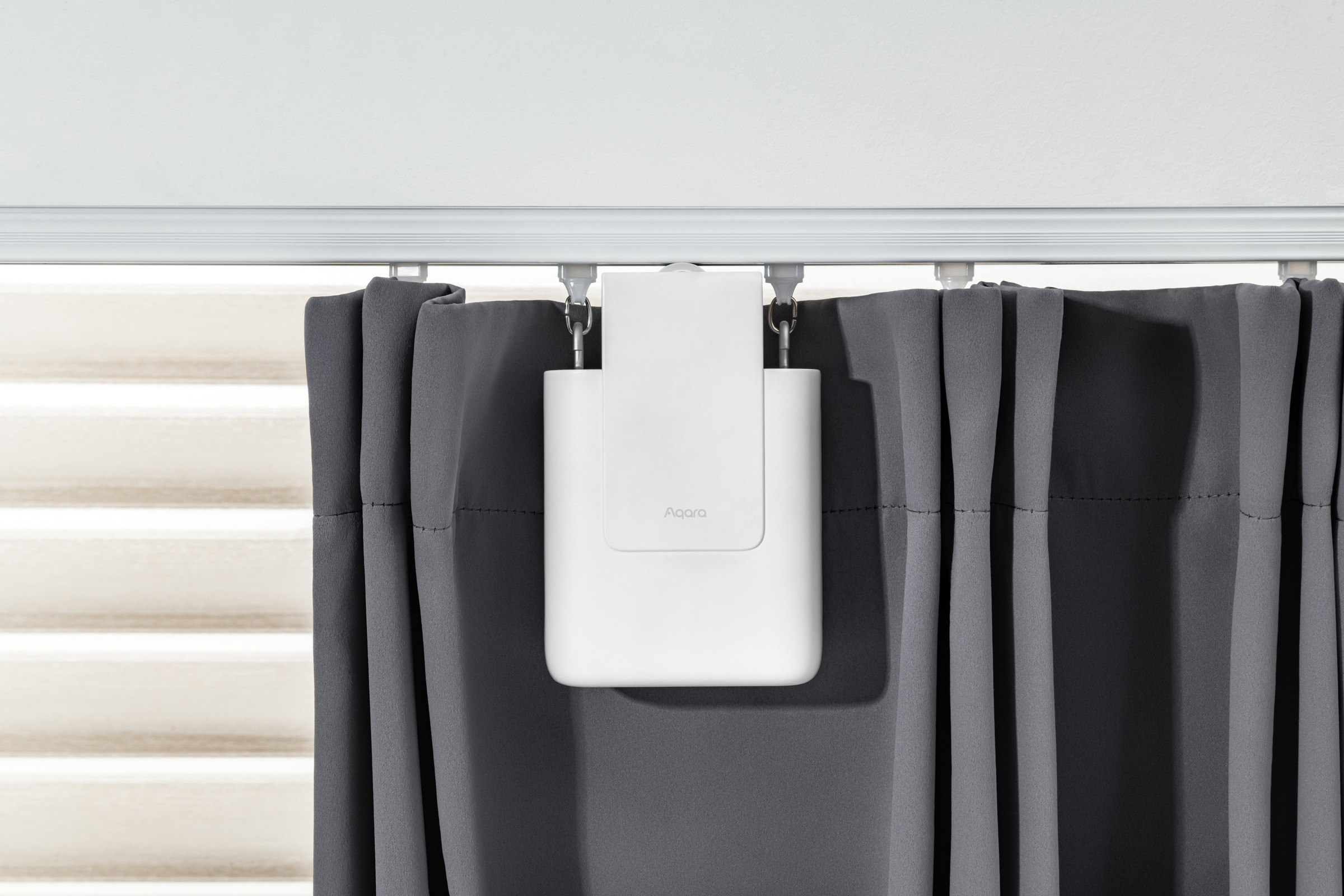 The best smart curtain controllers on the market are made by Aqara. No matter which model you choose, you'll be able to automate your curtains for enhanced energy efficiency, security, and privacy. Check out the wide array of Aqara smart curtains available for purchase.
Keep in mind that only the roller shade driver and curtain driver are sold globally. The curtain controller is only available in Korea and SEA. You can purchase the roller shade controller in European countries.
Aqara Curtain Driver (Track Version)
The track version of the Aqara Curtain Driver is a powerful curtain controller that provides one year of battery life and is compatible with the Zigbee 3.0 protocol. You can choose to control the curtains based on everything from schedules to weather.
Aqara Curtain Driver (Rod Version)
The rod version of the Aqara Curtain Driver provides the same functionality as the track version. The main difference between the two models is that this version is designed to be used with curtains that come with circular rods.
Aqara Roller Shade Driver E1
The Aqara Roller Shade Driver E1 is a highly advanced curtain opener that can be installed in just five minutes. It comes with two installation modes, which include wired and wireless.
With this controller, you're able to set numerous open and closed positions. Because of the extensive functionality, the battery life is around two months. You can charge the batteries as needed.
Aqara Roller Shade Controller
The Aqara Roller Shade Controller is the global version of the most popular roller shade motor at Aqara. It's compatible with most voice assistants and ecosystems.
Once you've installed this controller, you can program it to be triggered by such sensors as motion and illumination. The inclusion of a wireless mini-switch allows you to manage the device with a single button.
How To Connect Your Smart Curtains To Alexa, Apple HomeKit, And Google Home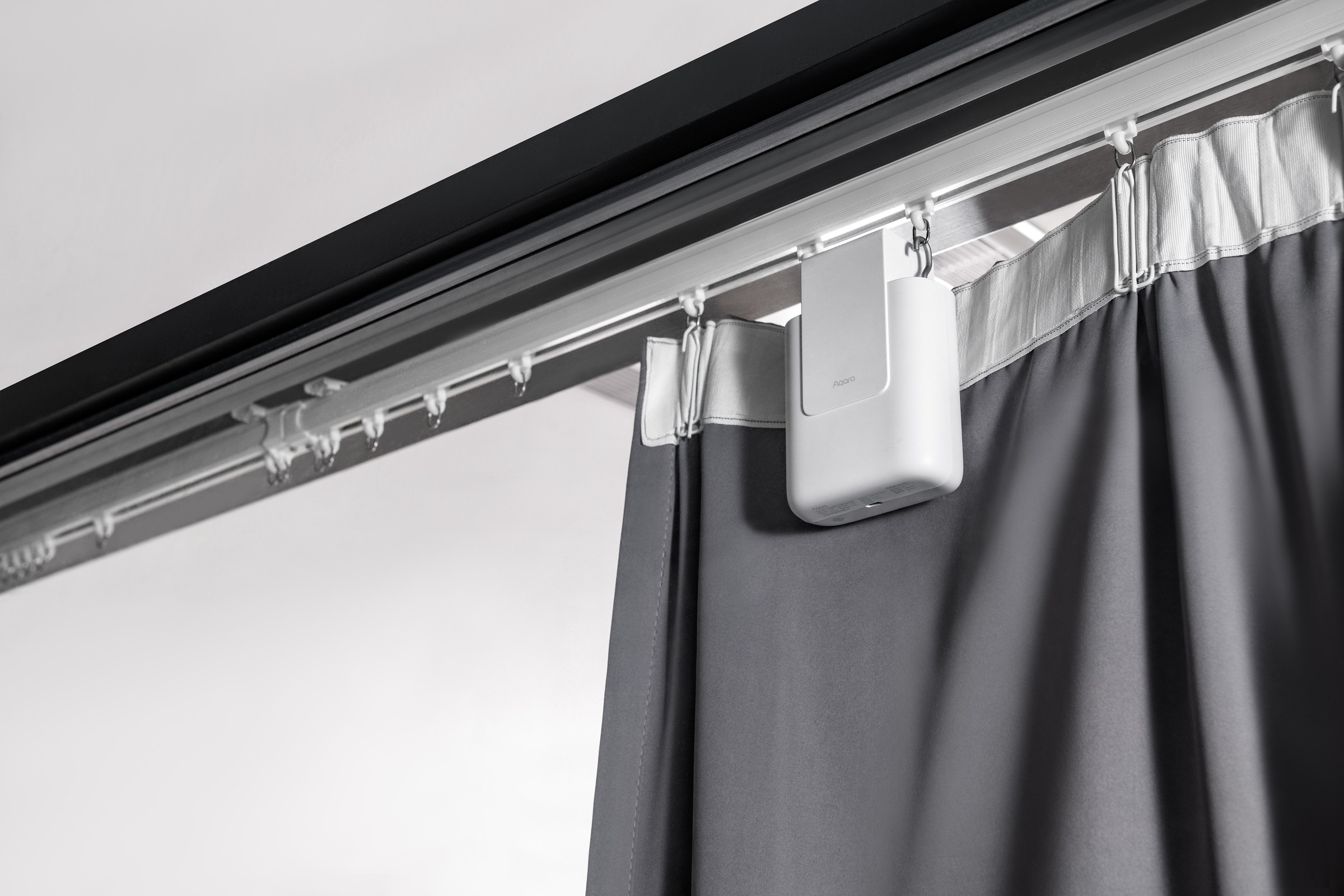 Once you've purchased a smart curtain controller for your home, it needs to be connected to the smart home hub of your choice.
The installation process varies depending on the hub you're using. If you purchase Aqara curtain controllers, you should first pair the controller with the Aqara Home app.
From here, it's relatively simple to connect Alexa, Google Home, and many other smart home hubs.
Let's say you've linked Aqara Home with Alexa. In this scenario, Alexa will be able to access every device that's connected to the Aqara app when you log in.
Ask Alexa to discover your devices. By doing so, Alexa will immediately pair up with them, after which it's possible to control these devices with voice commands.
How Much Do Smart Curtains Cost?
Smart controllers usually cost anywhere from $50-$150. Controllers with more features will usually cost more.
Where To Buy Smart Curtain Controllers
When you're looking to purchase smart curtain controllers for your home, Aqara is the most reliable provider of these controllers and other smart devices. Here's where you can buy Aqara products from your location. Depending on where you live, Aqara partners with many distributors to ensure potential customers have easy access to their products. For instance, U.S. customers can find Aqara smart curtain controllers at Adorama, Amazon, The Home Depot, and Newegg.