↓ Scroll to the bottom to purchase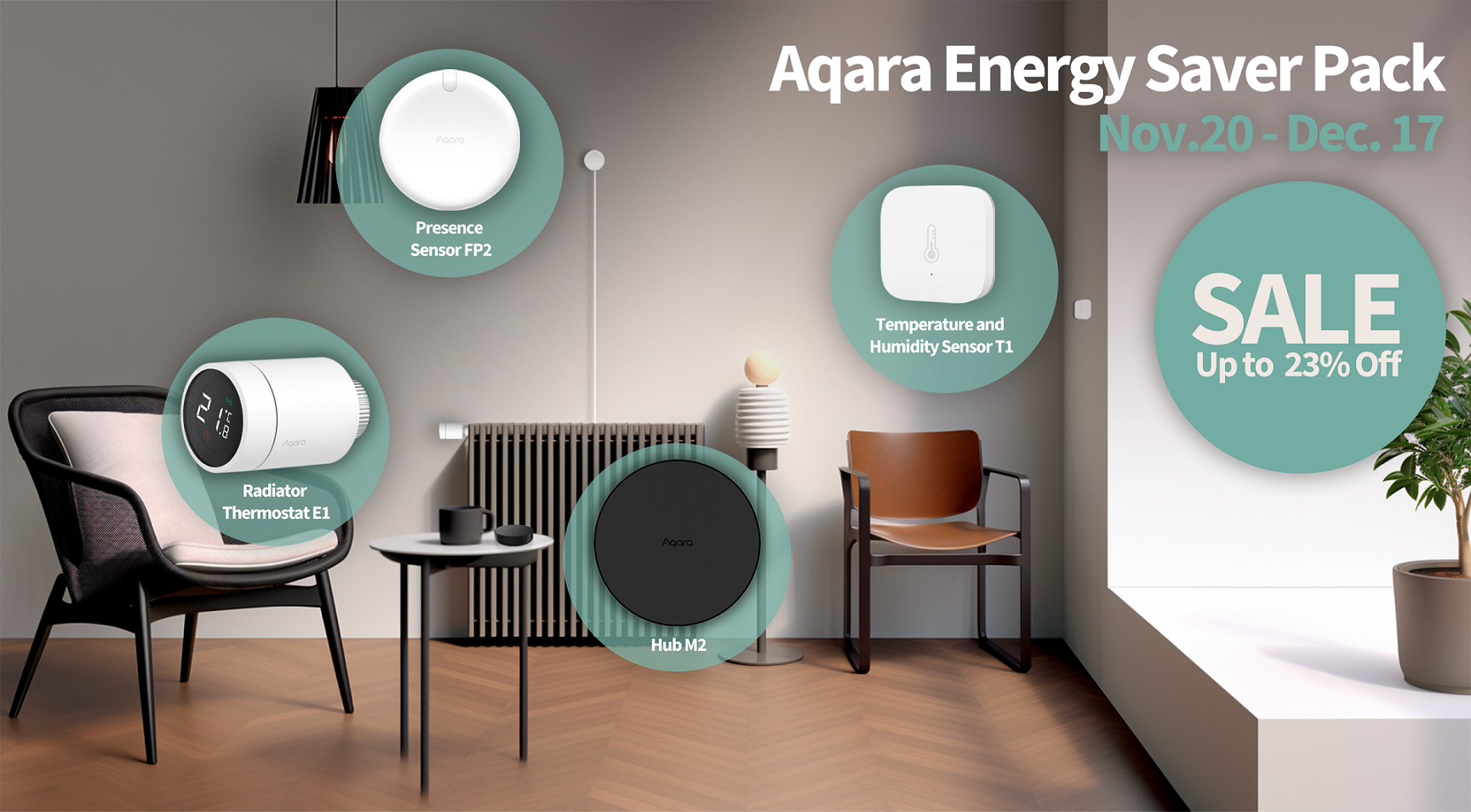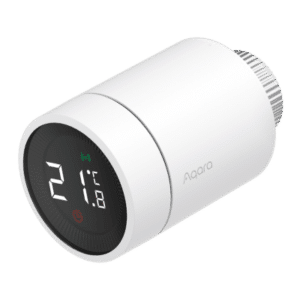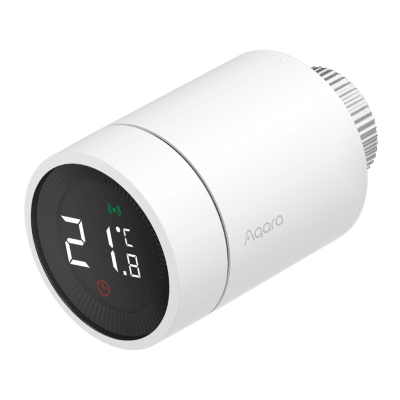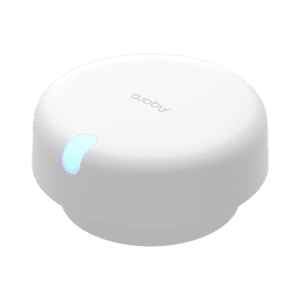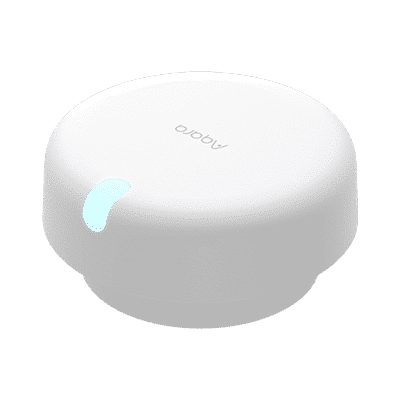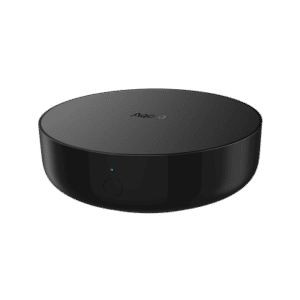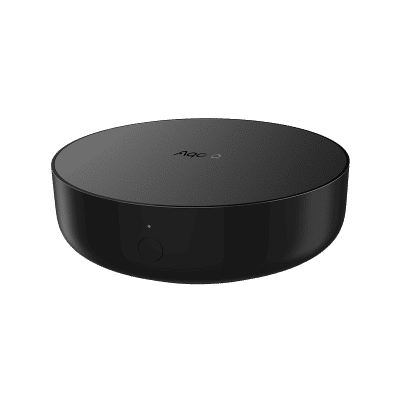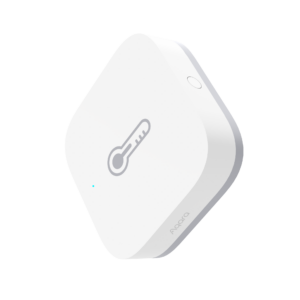 Temperature and Humidity Sensor T1
Click to Shop with Our Partners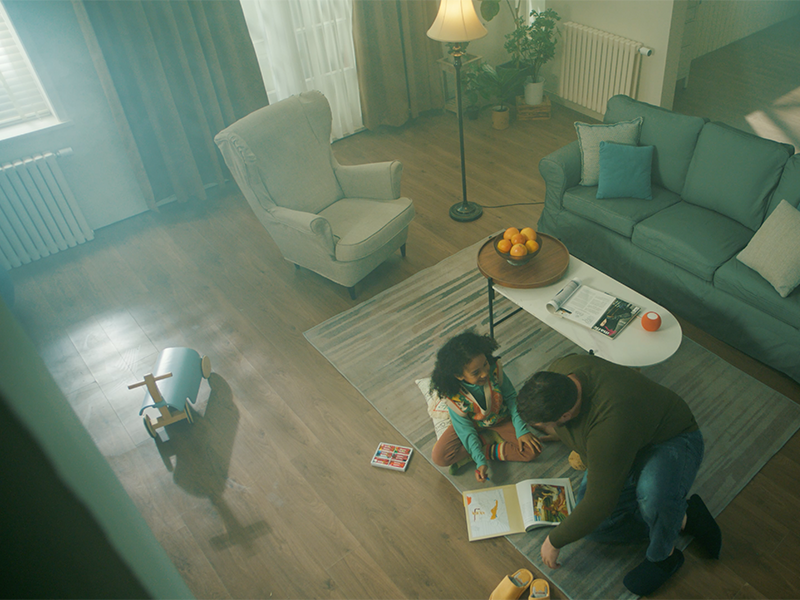 Automatic temperature control.
Still adjusting the temperature manually or relying on your instincts? Let Aqara Pack handle it. It accurately controls Radiator Thermostat E1 and Infrared home appliances( through hub M2 to control, such as fans, air conditioners, TVs) based on real-time temperature and time, ensuring your devices align with your needs and create a more comfortable and efficient energy-saving experience.
Highly accurate presence detection.
Thanks to FP2's use of mm-wave radar technology, its detection is more precise compared to conventional PIR detection devices. It maintains accuracy and stability of Radiator Thermostat E1 and Infrared home appliances even when you are lying flat or sitting still.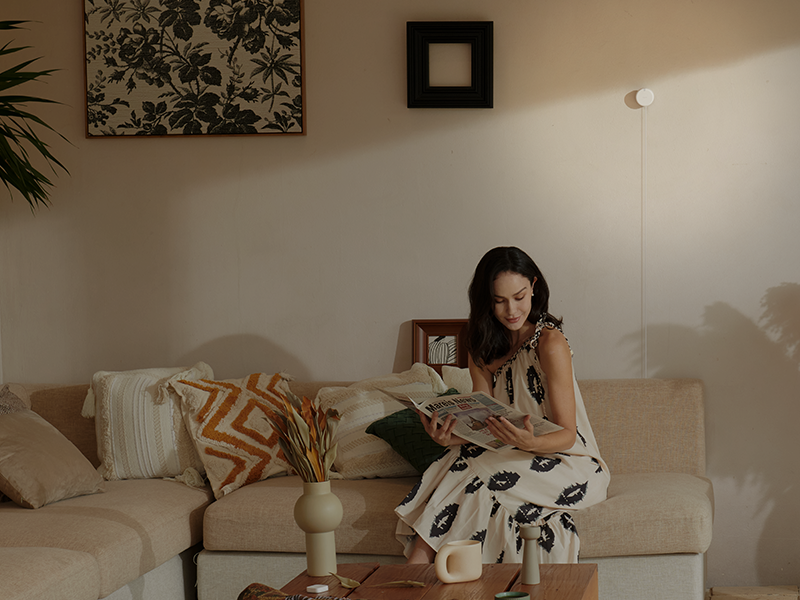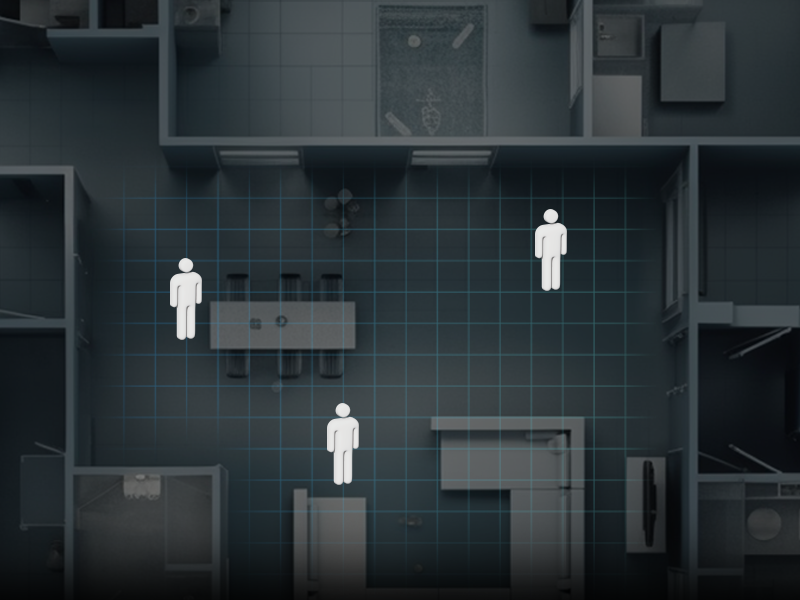 One sensor for your entire room.
Now one FP2 can achieve the utility of multiple presence sensors in the past, which is more convenient to manage, set up and use. For example, sitting down by the bed will automatically turn on the  Radiator Thermostat E1. Sitting next to the sofa, the TV will be turned on automatically. All of the above automation can now be realized with only one FP2 sensor.
*  A recommended open detection space is 10 ㎡  – 40 ㎡
** FP2 can only penetrate ordinary cotton clothing, curtains, thin plastic walls, and screen windows, but cannot penetrate solid walls and thick glass
Central IR controller for other devices.
The Aqara M2 Hub helps make your home smarter, even if your appliances are not. With its 360° infrared (IR) emitter, the Aqara M2 Hub can send remote control commands to your home appliances – setting temperatures, fan speeds, or turning them on and off. Control them remotely through the app or link them with included sensors. For instance, if the bedroom exceeds 26°C, the air conditioner or fan turns on automatically.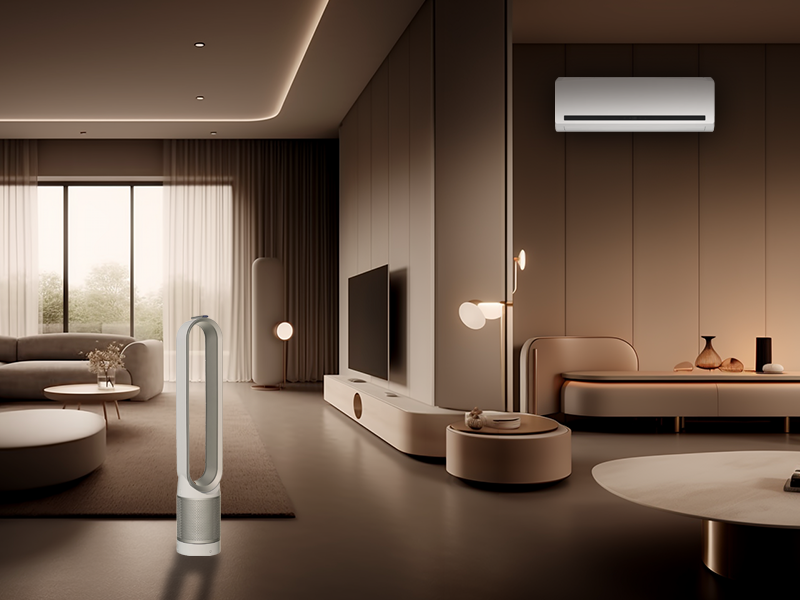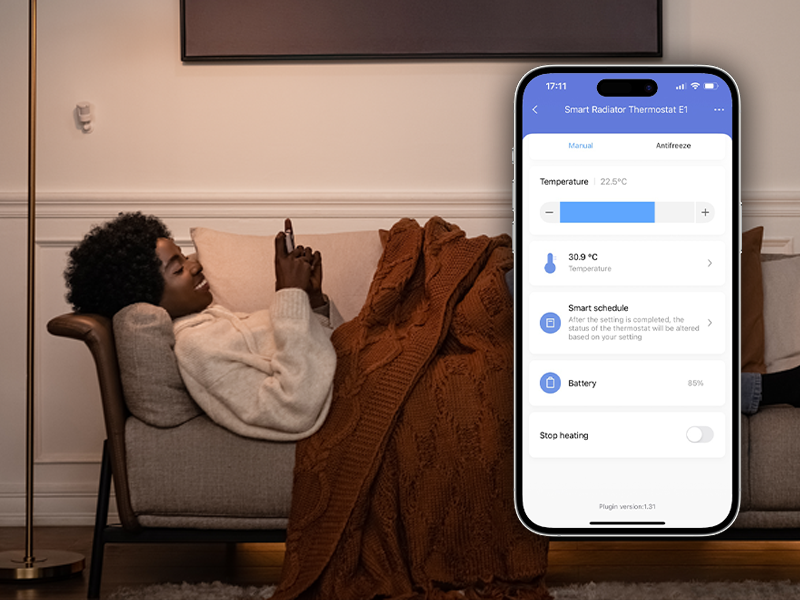 Remote control and easy setup via Aqara app.
Through the Aqara app, you can not only set up different automations and geofencing based on needs, but you can also remotely control Radiator and infrared appliances via the app directly.
Reduce energy costs by at least 20-40%.
Through automation (behavior-based), energy savings can be maximized while ensuring user comfort and convenience. Data shows that compared to traditional non-smart energy-saving modes, Aqara's energy-saving can reduce energy costs by at least 20%-40%.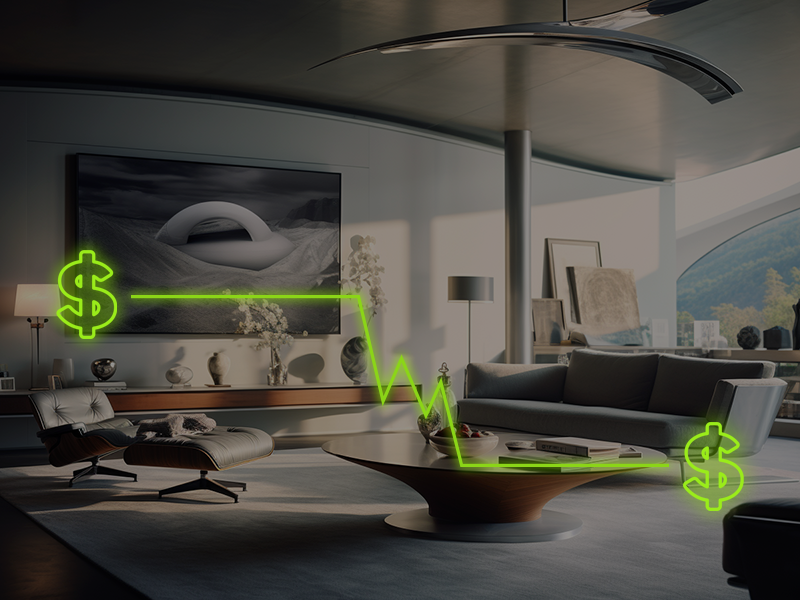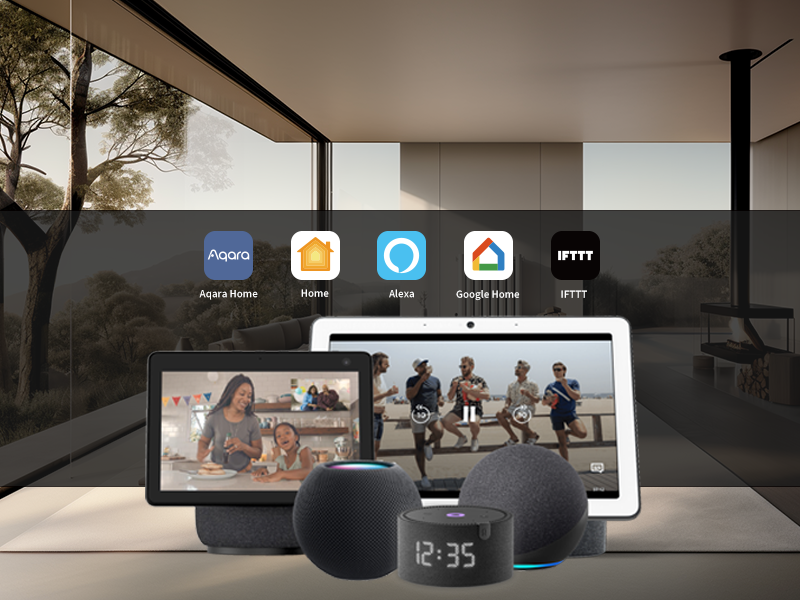 Designed for future scalability.
The Aqara energy saver pack is not only widely compatible with third-party ecosystems such as Apple Home, Google Home, and Amazon Alexa, allowing users to seamlessly integrate these platforms and achieve a broader range of application scenarios.
In addition, the pack is designed for year-round energy-saving scenarios and offers scalability. For example, for customers with boiler heating systems at home, an additional dual relay module T2 can be purchased to include energy production in the smart automation system.
* Aqara dual relay module T2 isn't included in the energy-saver pack, need to purchase it extra
Click to Shop with Our Partners