Aqara, a leading provider for smart home products, joined hands with Samsung Electronics during the Samsung Developer Conference 2022 ("SDC22") in San Francisco and showcased the two companies' commitment to a seamless smart home experience for users. Since the inception of a strategic partnership earlier this year, Aqara and Samsung have been working together to integrate Aqara's Matter-enabled and Zigbee devices into Samsung SmartThings, the premier technology enabling connected living and driving the future of IoT.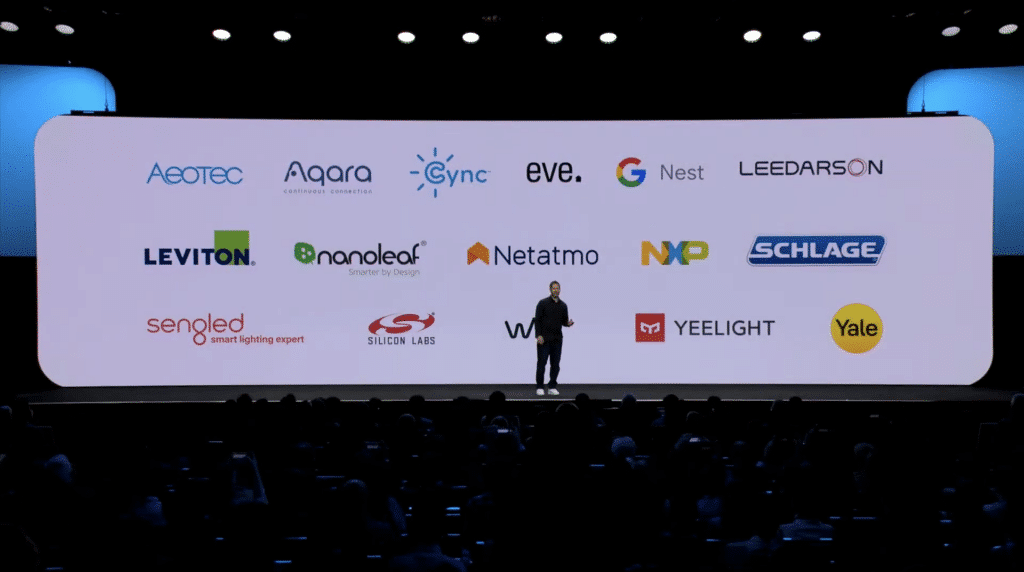 Aqara is an early participant of SmartThings' Matter Early Access Program. Sharing the common goal of promoting a seamless interoperability across different IoT devices, brands, and platforms, the two companies have been collaborating to test Aqara's Matter-enabled devices with SmartThings, in order to ensure a smooth transition towards the new standard.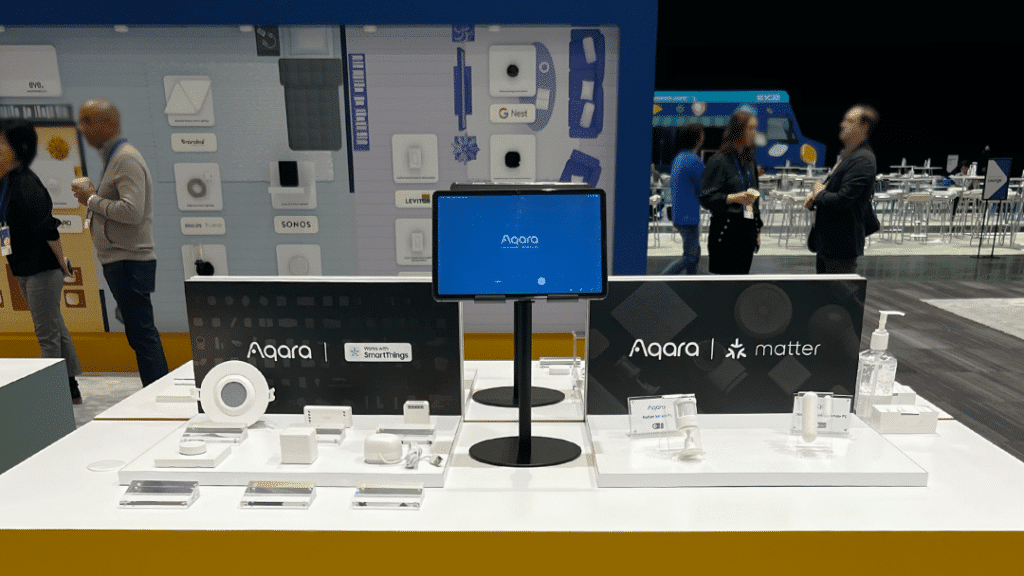 At SDC22, Aqara also showcased its Zigbee-based devices with SmartThings support. Aqara has joined Samsung's Work with SmartThings Program earlier this year, and has been working with Samsung to integrate selective Aqara Zigbee devices into the SmartThings ecosystem. As a result, over 20 Aqara devices will receive the Work with SmartThings certification and be connected to the SmartThings ecosystem in the following months, including smart sensors, smart switches, and controller-type products such as smart roller shade controllers and curtain controllers*. More Aqara Zigbee devices are expected to connect to the SmartThings ecosystem.
Aqara's Zigbee devices will be made Matter-compatible via an OTA (over-the-air) update of Aqara hubs. This software update – which is expected to be available in the next few months – allows Aqara users to continue enjoying their existing Zigbee devices while also accessing the benefits of Matter. Moreover, Aqara also plans to introduce a new Thread-based product line with native Matter support. All the Matter-compatible devices from Aqara will be able to connect to SmartThings.
The growing synergy between Aqara and SmartThings ecosystems brings further simplicity and interoperability to future smart homes. Samsung and Aqara are working to further extend the partnership into vertical segments and to ultimately bring connected home experiences to more households worldwide.
* Aqara devices that are intended to receive SmartThings support include Door and Window Sensor T1, Motion Sensor T1, Temperature and Humidity Sensor T1, Water Leak Sensor T1, Illuminance Sensor T1, High Precision Motion Sensor, Wireless Mini Switch T1, Wireless Remote Switch T1 (Single & Double Rocker), Cube T1 Pro, Wireless Smart Knob H1, Smart Wall Switch (US-style, No Neutral, Single & Double Rocker), Smart Wall Switch H1 Pro (With Neutral, Single, Double & Triple Rocker), Smart Plug (EU), Roller Shade Controller, Curtain Controller (Zigbee 1.2), LED Strip Driver T1 and Dimmer Controller T1 Pro.
About Aqara
Founded in 2016, Aqara is a leading smart home provider with offices in New York, Shenzhen and Seoul. The Company provides comprehensive smart home products and solutions that are beautifully designed, long-lasting, and easy to use. Products range from a variety of smart sensors to switches, curtain controllers, and smart door locks. Over the last few years, Aqara has opened more than 700 Aqara stores to provide more personalized smart home solutions for individual households and businesses.
Aqara currently serves more than 5 million customers worldwide, with distribution partners in the United States, EU, Southeast Asia, Korea, and China. As the Company continues to expand its global footprint, Aqara hopes to bring more accessible, smart home technology to households around the world.
For more information, please visit our website and follow our social platforms.
For Media Inquiry: